Crowdfund the future of the European Integral Community
Recurring Donation
Thank you for your donation!
Single Donation
Thank you for your donation!
The Integral European Conferences are the main gatherings in Europe for the global integral community.
We unpack the full potential of the integral approach, fleshing out the shared vision with new findings, applications, research and experiential processes to accelerate change in the world. Ken Wilber's Integral Theory is the shared reference point and other apporaches of integral consciousness are also welcome.
"The Integral European Conference is providing one of the most sophisticated, up-to-date, genuinely Integral (not pretenders), most exciting source of fundamental and leading-edge Integral ideas and practices to be found anywhere in the world."
Ken Wilber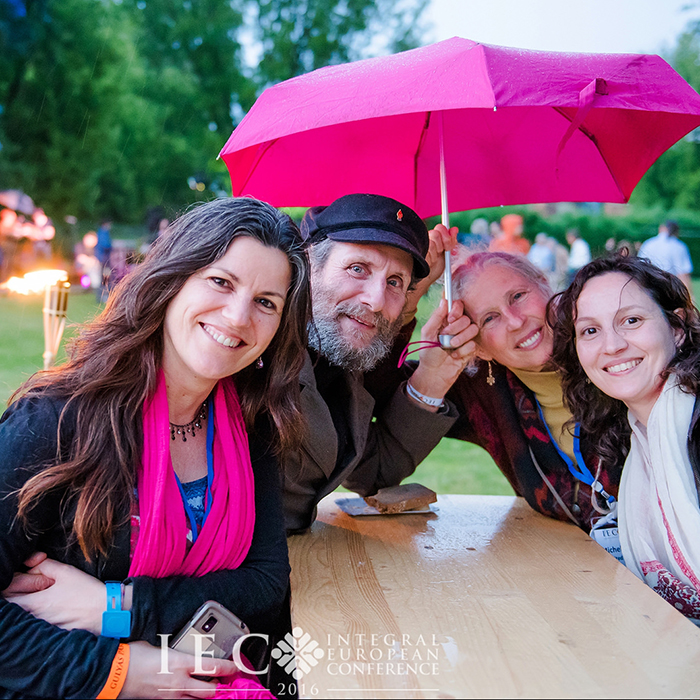 with your help we have made the 2nd Integral European Conference in 2016 in Siofok, Hungary on the banks of Lake Balaton an even greater success than the first IEC, that took place in May 2014 in Budapest.
This second event built on all the successes of the first, learned from the shortcomings and had additional strenghts.
We were able to pay back the money IEC1 still owed to Integral Academy, pay salaries to Bence, Örs and Peter, who kept the ball rolling between the two conferences and even keep a little to finance the preparation of the next conference in 2018 and the building of a platform for the Integral European Community.
Choose the right Donation
Recurring Donation
Thank you for your donation!
Single Donation
Thank you for your donation!