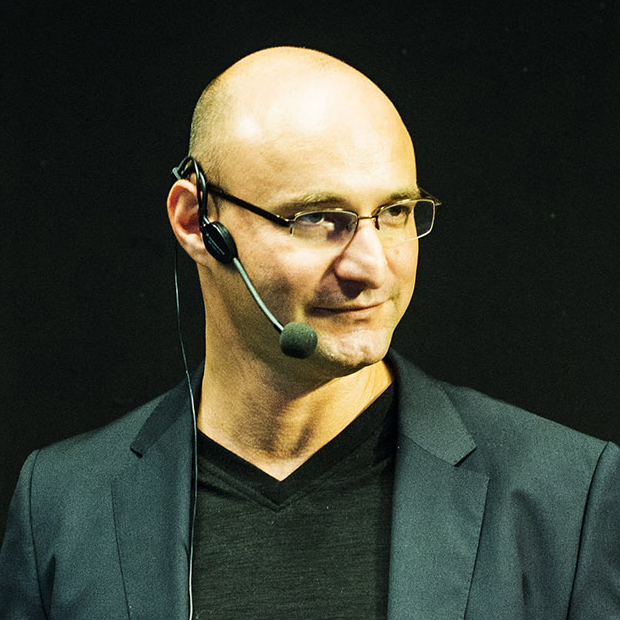 BENCE GÁNTI (USA/HUNGARY)
IEC director and main stage anchor
Bence Ganti, MA, is main organizer, the co-founder, and director of the Integral European Conferences (since 2014) who works full time on IEC-s for five years now in a rowm and the co-founder of Integral Europe team (since 2012). He created the the 3-year adult education program on integral psychology, in Hungary, called Integral Academy in Budapest (since 2006). Bence is an integrally oriented clinical psychologist, vipassana meditator, and international teacher of integral psychology.
Being a dual citizen of the USA and Hungary, Bence bridges cultures delivering keynote addresses, making presentations, and leading experiential workshops worldwide, including his version of a cutting-edge we-space practice called Integral Flow Experience. Based on this he has created the International Constellation Processes at the Integral European Conferences. In the USA he has thought integral psychology at Meridian University and San Francisco State University in California and at integral events at  Bay Area Integral, Integral Center in Boulder, and the Integral Theory Conferences. Bence has been teaching also in Mexico, Colombia, Hungary, Germany, Italy, Switzerland, Austria, Greece, Russia, Ukraine, Sweden, Portugal, Bulgaria, and South Africa. He represented integral consciousness during the World Economic Forum week in Davos, Switzerland in 2019. Ken Wilber asked him to be the European coordinator of Integral Institute.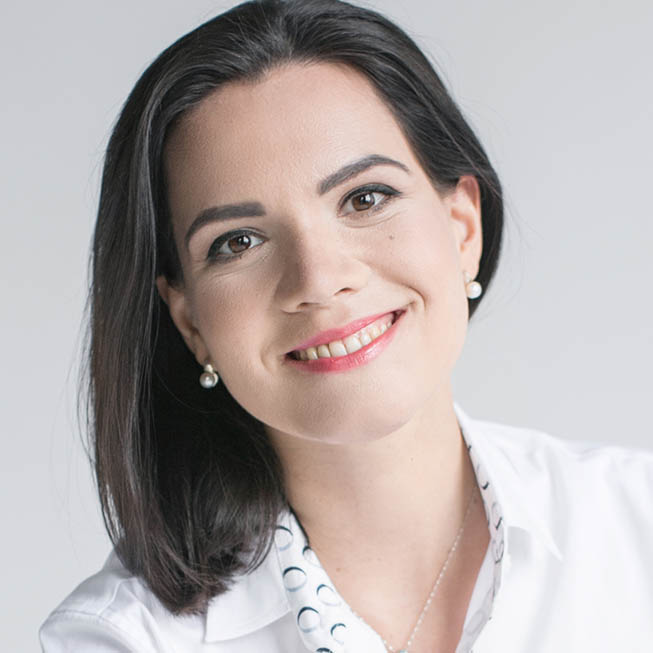 KATERYNA YASKO  (UKRAINE)
Co-host, Main Stage Anchor Woman
Kateryna is a co-founder of U-Integral, a coaching and consulting boutique that works with business transformations based on the Integral approach.
As an organizational psychologist and trainer for the development of emotional intelligence, she focuses on fostering trust, cooperation, effective communication, and peaceful conflict resolution in organizations and educational institutions. Her passion is supporting leaders in managing cross-cultural diversity and building trust and collaboration between people of different domains, ages, professions, cultural, and religious backgrounds.
Kateryna has an academic background in the area of international relations and law (MSc), business (MBA), and psychology (MSc). She bases her programs on the principles of Ken Wilber's Integral approach and Marshall Rosenberg's Nonviolent Communication.
Kateryna is a mediator and candidate for certification at the International Center for Nonviolent Communication (CNVC) as well as an accredited consultant at WorldWork (UK) in the trust measurement and development tool "TTI – Team Trust Indicator."
Aside from her work in business, as a mother of three, she supports initiatives around the reform of secondary education in Ukraine and implements educational projects, working with school principals, teachers, psychologists, and parents. She is the head of the NGO "International Institute for Integral Development" (IIID) and a founder of the educational initiative EMPATIA.PRO, specialized in bringing holistic approaches into educational leadership and fostering learning cultures in schools.
THE ORGANIZING TEAM 
Joining Bence for the active work of building up the conference. All throughout the year together, as their daily part time or full time work.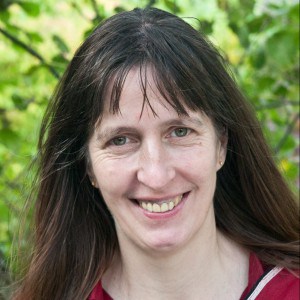 HANNA HÜNDORF (GERMANY)
"HERE IS YOUR SPOT"
Preseneter Selection and Communication and Program Logistics
Hanna Hündorf, born 1960 in Germany, has been part of the core team of IEC since its inception in 2014.
She helps develop the content, coordinates the workshops and presentations before and during the event, and is part of the main stage management.
Hanna has been a practitioner of Tibetan Buddhism since 1982, living for 15 years in Samye Ling, Scotland, where she completed two traditional three year retreats. In 1997, after her first retreat, she began translating for Buddhist teachers from English to German and intensified her studies of Buddhist philosophy and meditation in Hamburg and Nepal. She also started teaching at that time, and begun developing her own style of transmitting the traditional teachings and methods in a way that is appropriate to the Western culture, but retains the depth and power. At the same time she began reading Ken Wilber and adopted the Integral View.
After her second retreat in 2006, she returned to Germany to look after her mother. She worked in an old people's home for 2 years and nursed her mother for 11 years, so that she could grow old peacefully and in dignity and die at home.
During that time, Hanna began giving courses and individual coaching sessions. She also became involved in the Integral Movement in Germany and Europe, with a special emphasis on organizing large gatherings.
She now lives with her husband in North Germany, has joined his gardening firm and gives coaching sessions. She translates from English to German at the celebrate life festival, and for Terri o Fallon.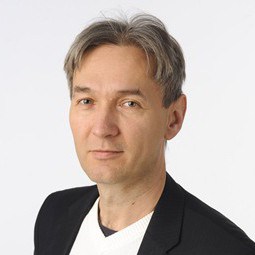 PÉTER PÓTH (HUNGARY)
"DEEP IN THE COMPUTER"
Head of Marketing and IT Coordinator 
Peter is our Facebook and online marketing "guru" and IT specialist who devotes his time for online programs and campaigns in the field of integrally related  programs. He helps entrepreneurs in the personal growth business to grow their business. He has a background of 3 years training at Integral Academy (Integral Counselor), International NLP Master and Ericksonian Hypnosis I-II.
Creator of the Daily Inner Work online comunity reaching 2,000 subscribers in a month.
Earlier sales director of UPC Hungary Cable TV for 15 years; later the creator, director and owner of DolgozóNet Ltd. informatics company. Specialized in Facebook marketing, search engine optimization, marketing copywriting, re-marketing and other related topics.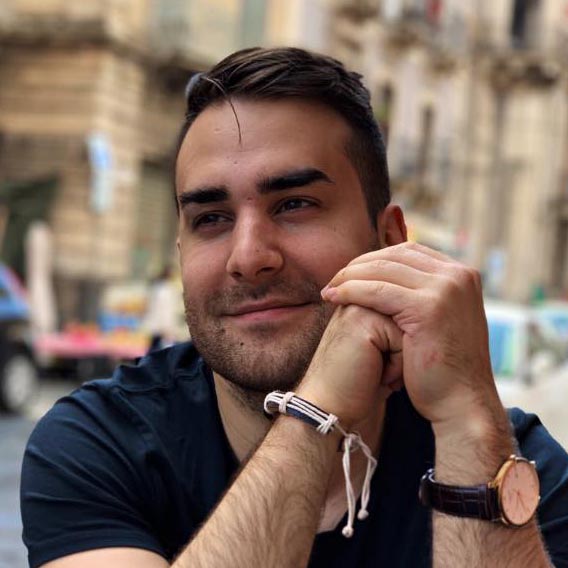 MÁRK VÁGÓ (Hungary)
Head of Data Coordination
Mark has joined the team in October. As a serial entrepreneur, he works fanatically and precisely so naturally, he found his place in the team as head of data coordination. He makes sure that the literally thousands of  details, agreements, needs, on dozens of sheets and lists are all kept together and well handled. 
He is also a trainee at Integral Academy. He'll send more info about him soon to be posted here.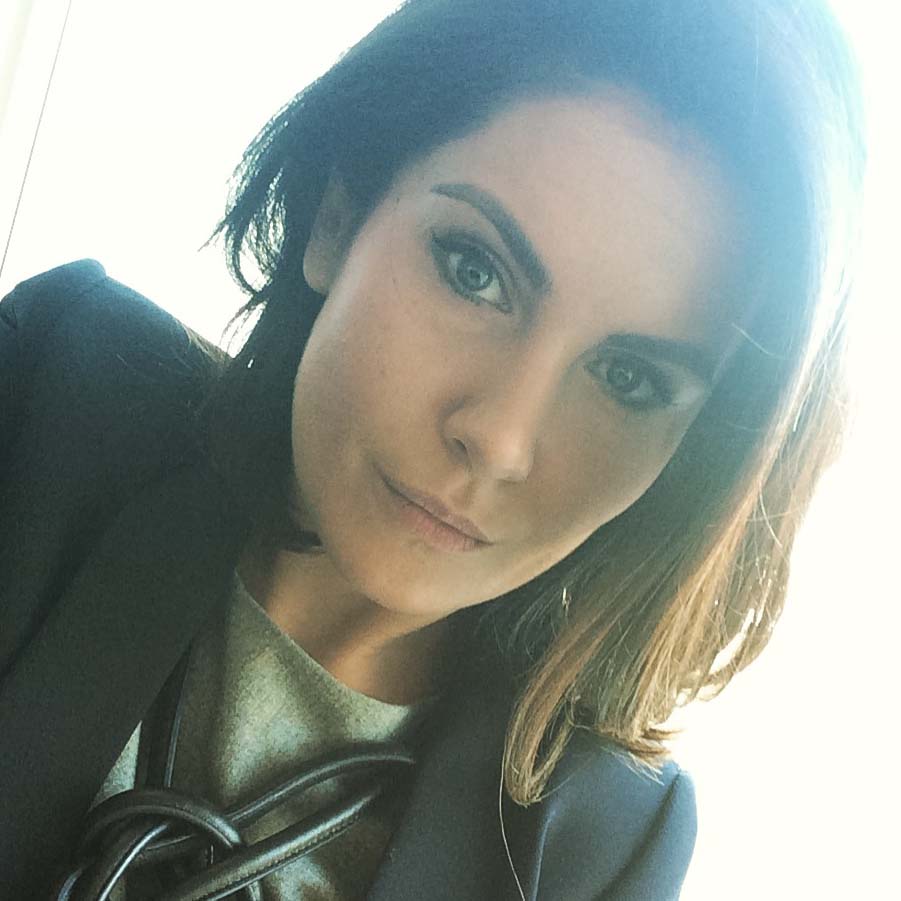 KATA SZABÓ (HUNGARY)
People and Project Coordinator 
Born in 1986, Hungary and having been lived in Austria and Switzerland, Kata is known for her open, flexible and outgoing style and excellence in building cohesive teams.
As a freshly graduated student of Integral Academy Hungary she has joined IEC Team in September 2019. She is also the founder and leader of KaSual Vienna in Austria, that supports several international retail companies like Hugo Boss, Harley Davidson, Weber Grill, Nike, Intersport, Birkenstock, and Cartier.
She is responsible for marketing, design and HR since 2013. Previously she worked at the fashion retail insdustry from Austria and Switzerland as regional leader responsible for Europe, Middle East and Africa. She also worked for Swarovski and Bestseller as International Visual Merchandising Manager.
These positions gained her much experience in marketing, networking and project management and the fascination with different cultures. She become a frequent world traveler that sensitised her for a deep understanding of diverse cultures and societies.

She is passionate about traveling and has a taste for exploring. On her personal development and spiritual path having gone through Integral Academy's rigorous training she is also to become qualified soon as Focusing Trainer. Her mission as an integral life practitioner is to spread the importance of consciousness and the "here and now" experience.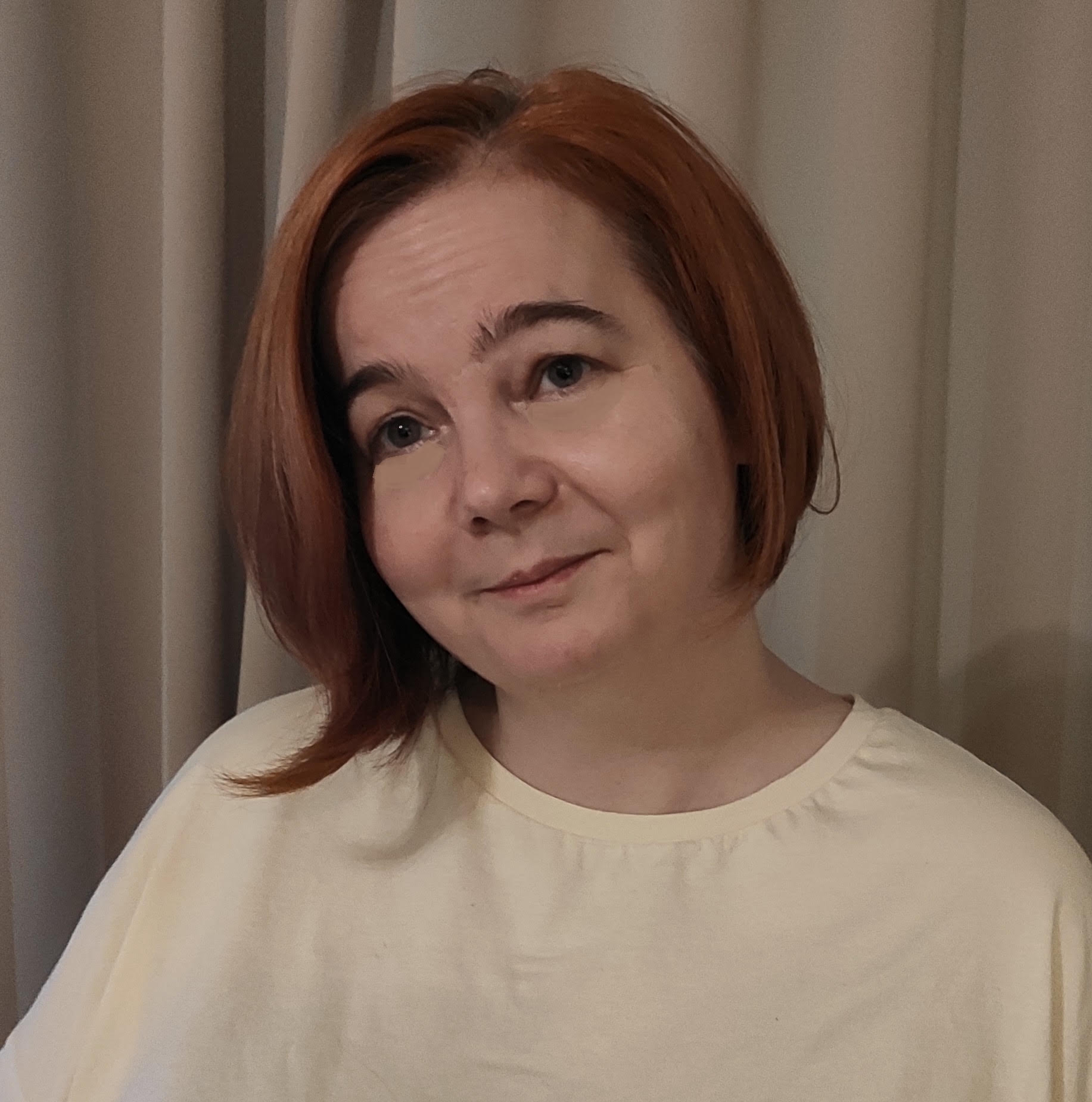 ANNA KUCSERA (HUNGARY)
"POSTING"
Social Media Manager
Anna coordinates social media postings including generating content for IEC newsletters, blogposts and Facebook posts and the timing structure of postings.
Legend says she refused to eat meat very early and started meditating at the age of 4, which immediately shocked her working class parents who had absolutely no idea what their child is talking about.
At the age of 8, she read Romeo and Juliet, The Bible and Silva's Mind Control at the same time, and have been wondering how it would be possible to be all in one: world famous actress, a nun and a humanitarian who makes the world a better place.
After realizing, this role already have been taken somebody called Audrey Hepburn, and there's no way to beat her in any of this areas, turned towards other challenges: wanted to study psychology and sociology.
After high school she got a certificate as an assistant for psychologists and started working at the  Cognitive Social Psychology Research Department of the Hungarian Academy of Sciences.
Has a BA degree in Social Pedagogy and HR, specializing in mentoring and entry level support.
She just started her second year at The Integral Academy in Budapest, Hungary, and in the meantime: proud to be a work in progress.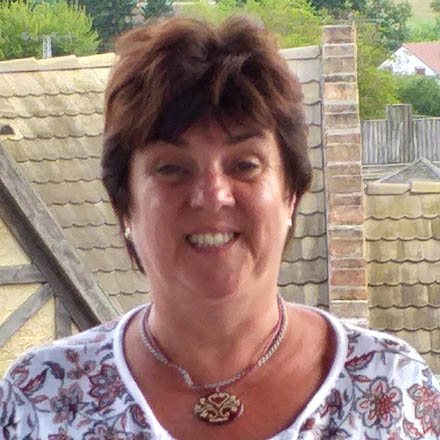 ANIKÓ VERÉB (HUNGARY)
"NUMBERS FROM THE TOP OF THE HEAD"
Financial Coordinator
Anikó is one of the financial personnel of Integral Academy. She has joined the team in April, 2019. She is responsible for keeping all numbers at check, calculating costs and prices, arranging payments, invoicing and communication with our accountants.
She has been working in finance for more than twenty years. In this time she has gathered experience working for Hungarian as well as foreign small and medium-sized enterprises in a variety of companies in different fields such as an architectural firm, a trading company and in the food industry. Before joining Integral Academy she was tasked with running the financial and administrative operations of the subsidiary of a Swedish company for eleven years.
PROJECT ORIENTED  TEAM MEMBERS
One focus, professional delivery, working mostly around the conferecne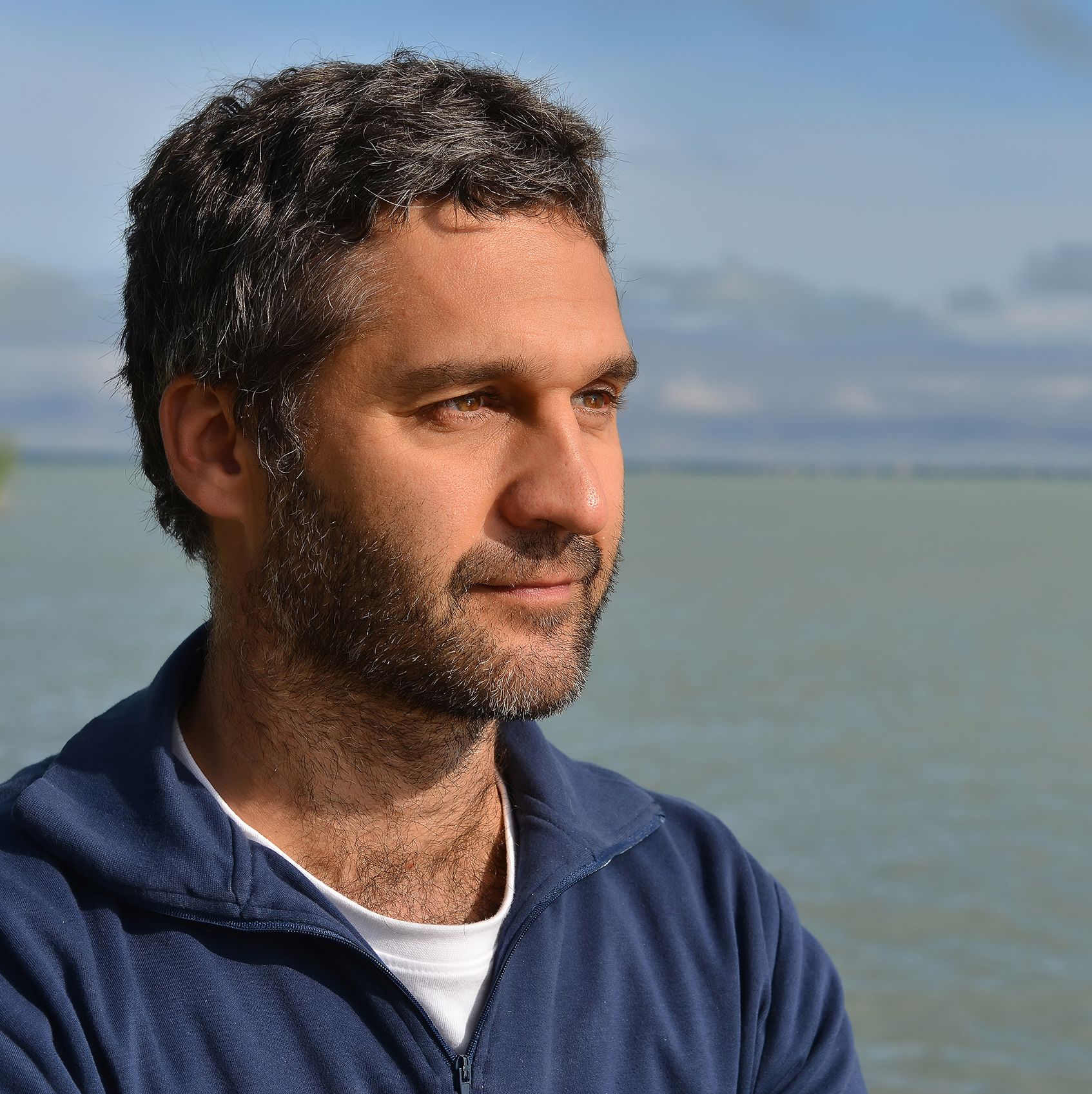 MÁRTON VISI (HUNGARY)
"THE VOLUNTEER COORDINATOR"
Volunteers Organizer Coordinator 
Márton is in charge of recruiting and organizing all the volunteers of IEC. He contacts all applicants and train them. On the ground he organizes their work, between 30-50 people who serve the smooth running of IEC and without whom the conference couldn't function.
Ha has been a student of Integral Academy Hungary in the ip2010 group. Marton is the co-founder of Integral Mentoring, a private mentoring business based on Wilber's integral psychology and other modalities  www.integralmentoring.hu.
 He has also opened a Therapy center "Integrál Lak" (Integral House) being the CEO of that business. He has also developed male circles www.ferfikor.hu. He has also founded Integral Academy's mentoring program. Marton utilizes both of his hemispheres and has a subtle awarenss of  human relationship. He is also the happy  father of a beuatiful young daughter. Before his psycho-spiritual turn he used to work as a leading engineer at Hungarian State Railways for 9 years and prior to that Earlier at the Norwegian State Railways.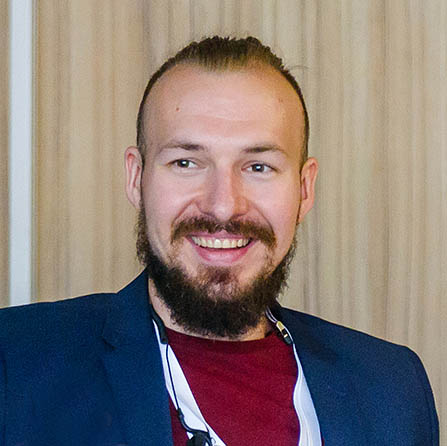 ATTILA MITLI  (HUNGARY)
"ATTILA THE HUN, book your Yurt"
IEC Budget Stay Coordinator and Main Stage Manager
Attila is known for his open, warm and calm style which connected with pulsing energy and vibe working throughout the conference, especially in group events. In his personal life, Attila is a Program manager for a large Nordic IT company where beside project activities he has started an Integral approach and building the organisation around that to become better in people management, to "see" each other, and work on day to day differences in a more understanding and retaining environment. As a fresh Integral Academy graduate and an integral counsellor he holds two roles for IEC. He is the budget stay coordinator for those who are looking for a cheaper option to stay during the conference in nearby home stay, and budget hotel options. The other role is the main stage coordination, that involves arranging stage layout for different presentations, and supporting the hosts, team anchors and other team members in their needs. Also coordinating the around-the-stage crew like the stage director, stage IT manager, sound and video team members. Finally getting presenters on time to stage, fill them in with lineup and getting the crowd back in the hall after breaks.
The other role is the main stage coordination, that involves arranging stage layout for different pesentations, and supporting the hosts, team achcors and other team members in their needs. Also coordinating the around-the-stage crew like the stage director, stage IT manager, sound and video team members. Finally  getting presenters on time to stage, fill them in with lineup and getting the crowd back in the hall after breaks.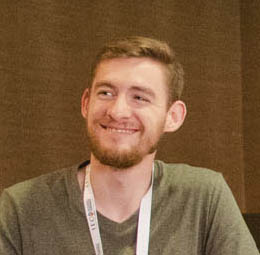 GABOR SEGESVARI  (HUNGARY)
"THE SHUTTLE MAN" 
Shuttle and Transportation Manager
Gábor organizes the shuttle bus service between the airport and Hotel Azur, and helps 600 participants, presenters and keynot speakers get comfortably transported.
Ha has been a student of Integral Academy Hungary in the ip2015 group.