I. THE IEC TIMELINE CHART
I. THE IEC TIMELINE CHART
II. FULL PROGRAM DAY BY DAY
II. FULL PROGRAM DAY BY DAY
Due to unforeseeable changes of presenters the IEC organizing team reserves the right to change the program in minor ways. On this page you see the actual version always. On the conference you'll get a printed copy of it in the conference brochure. The program structure and the dates are final here, the structure and the main hours won't change. Stay tuned, and don't miss your favorite speakers!
17th-20th of May (Before the Conference)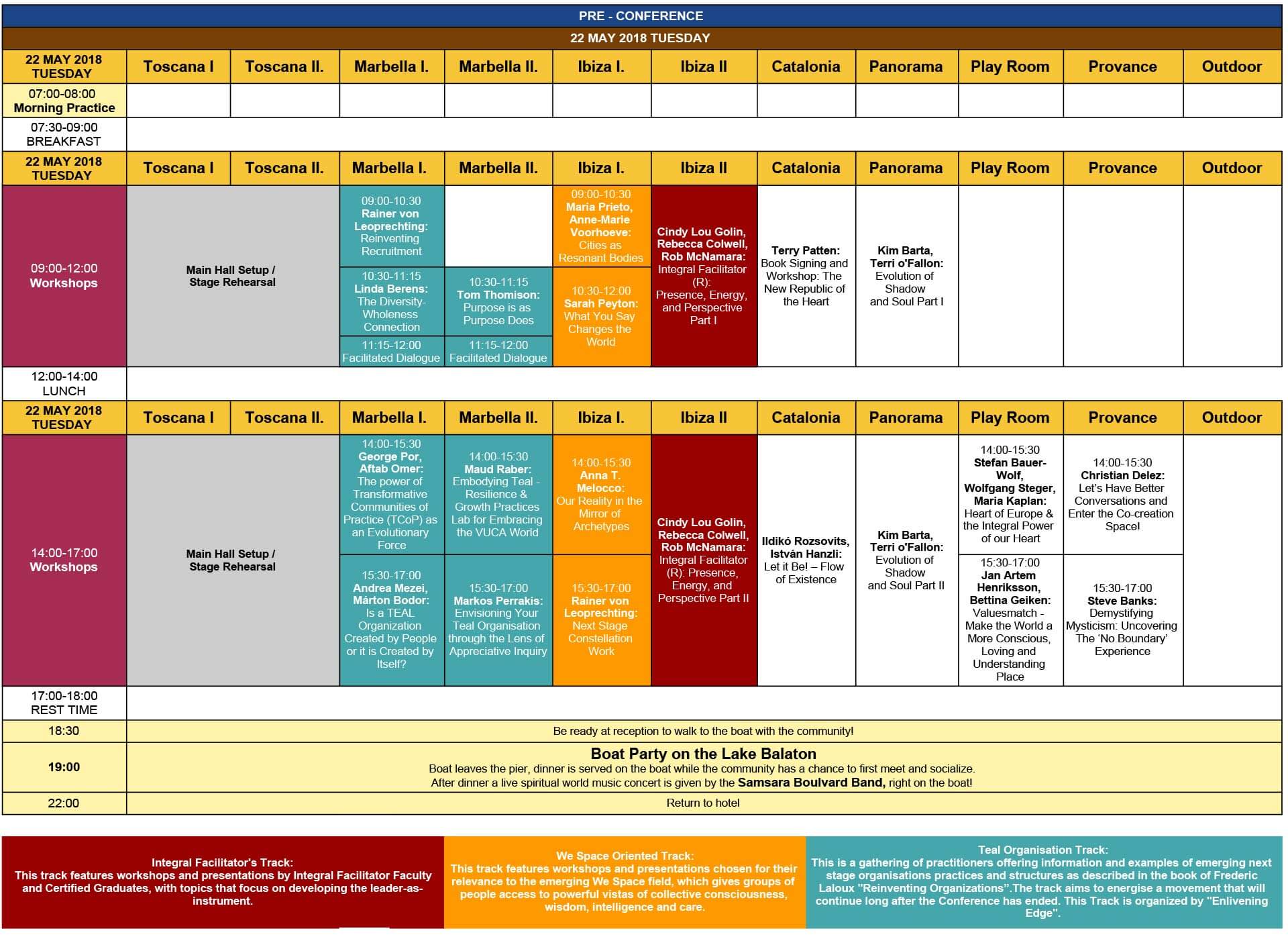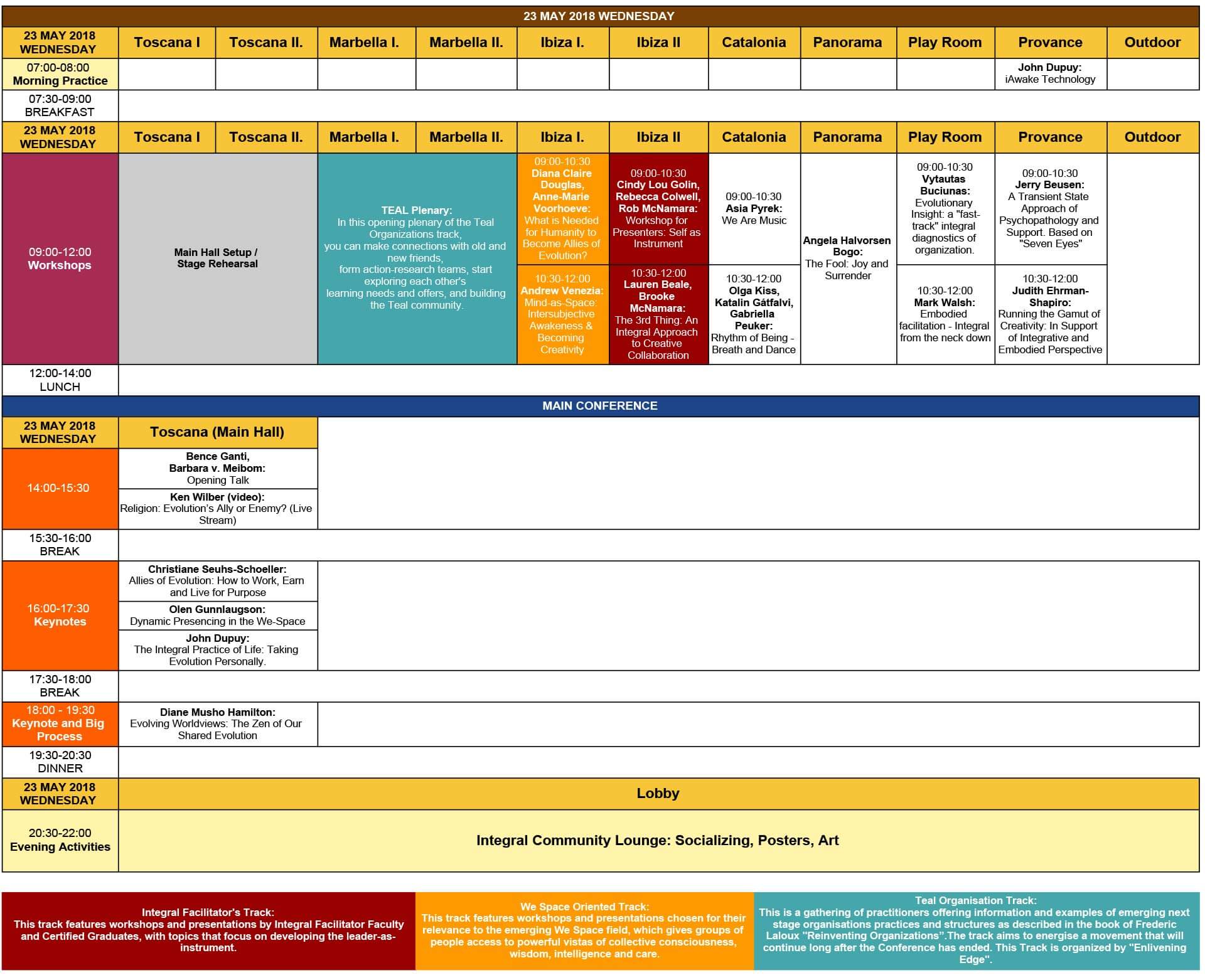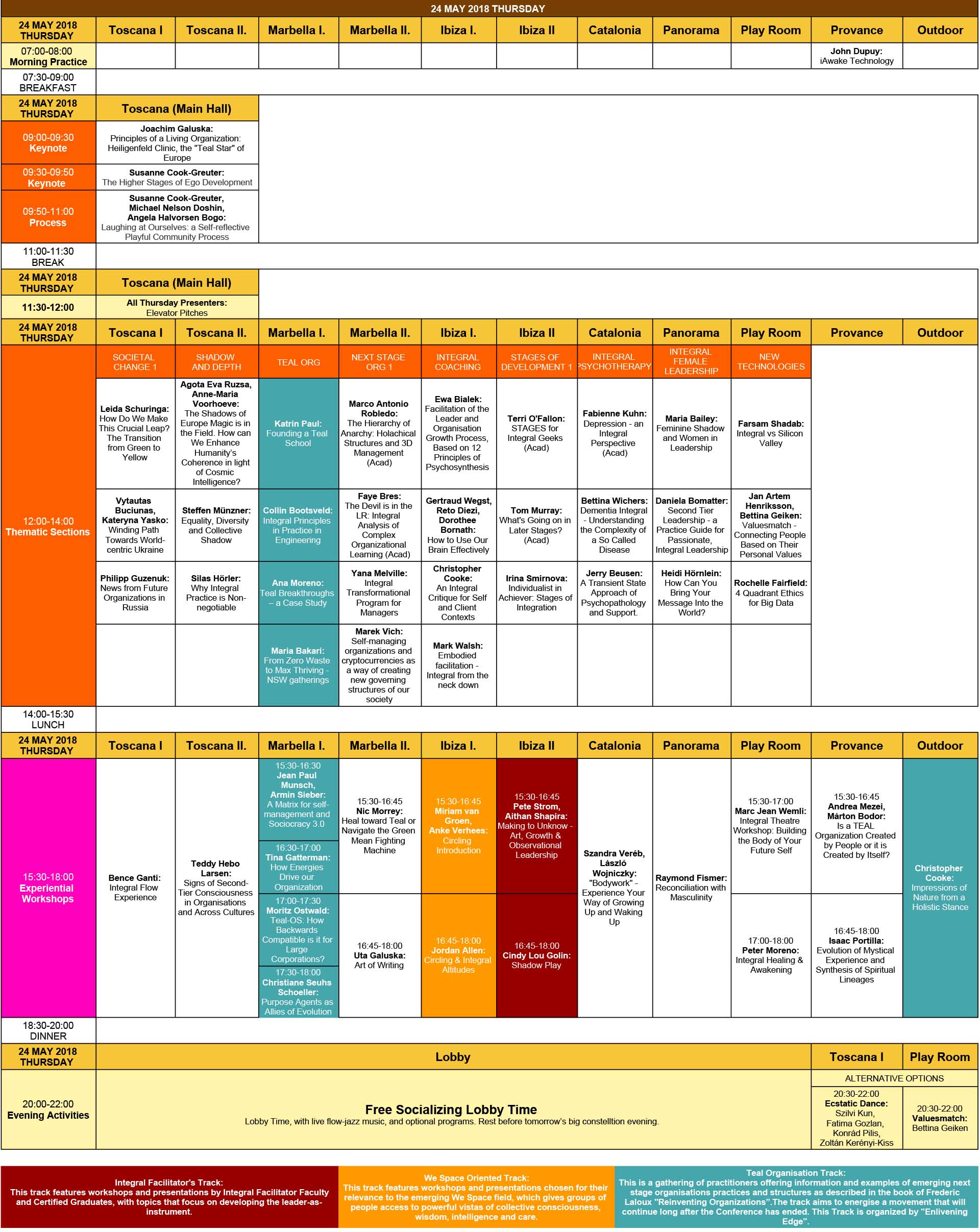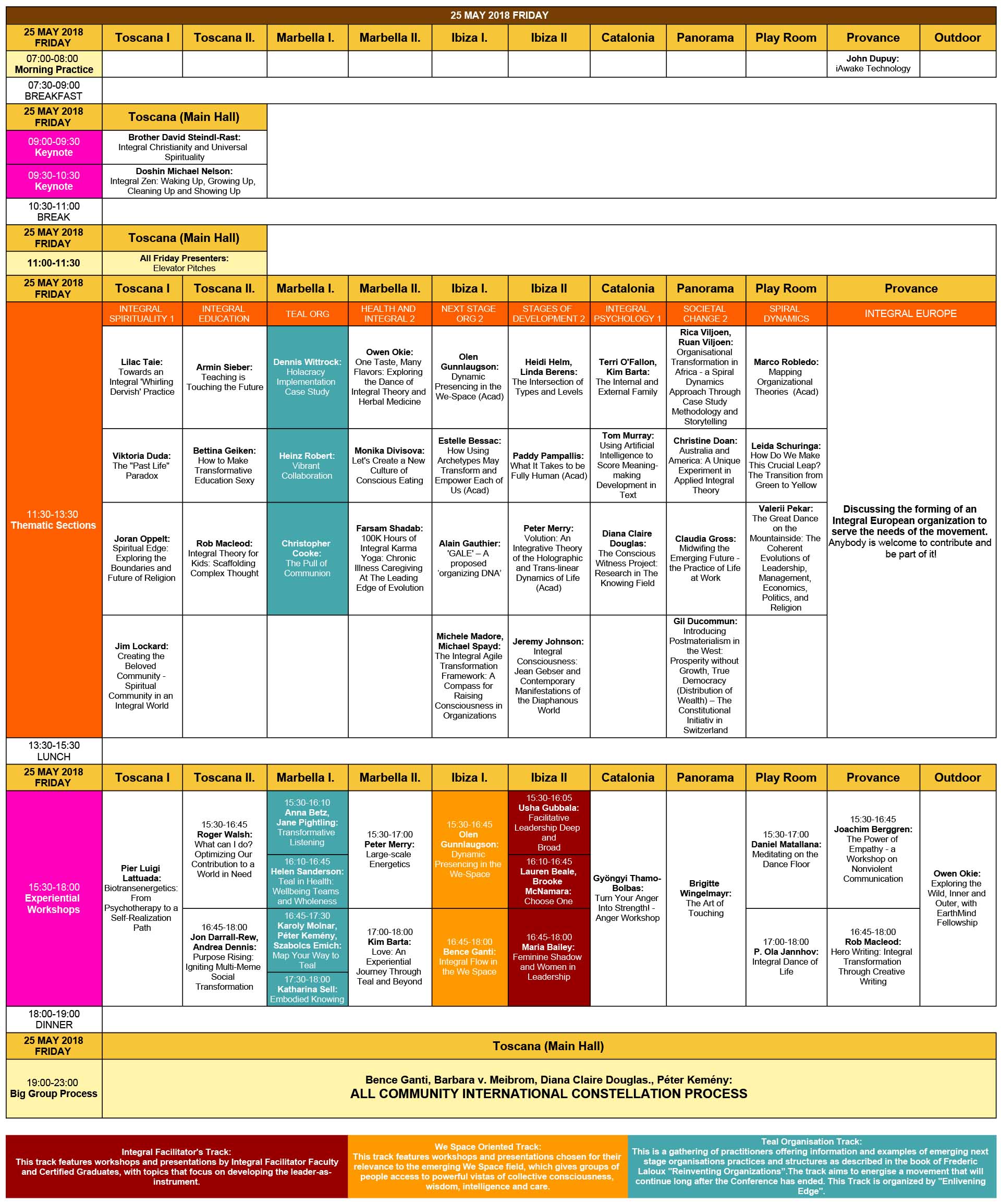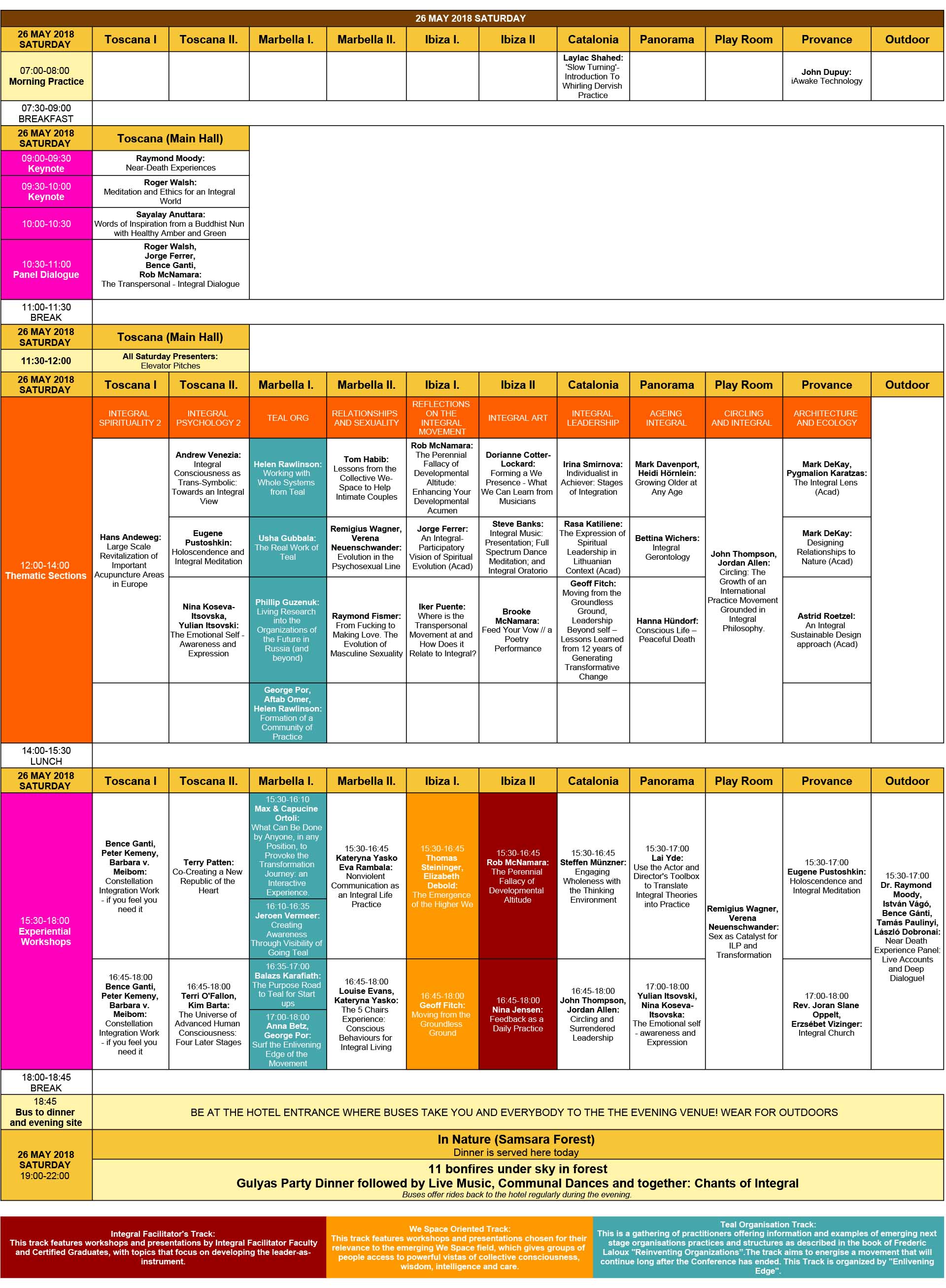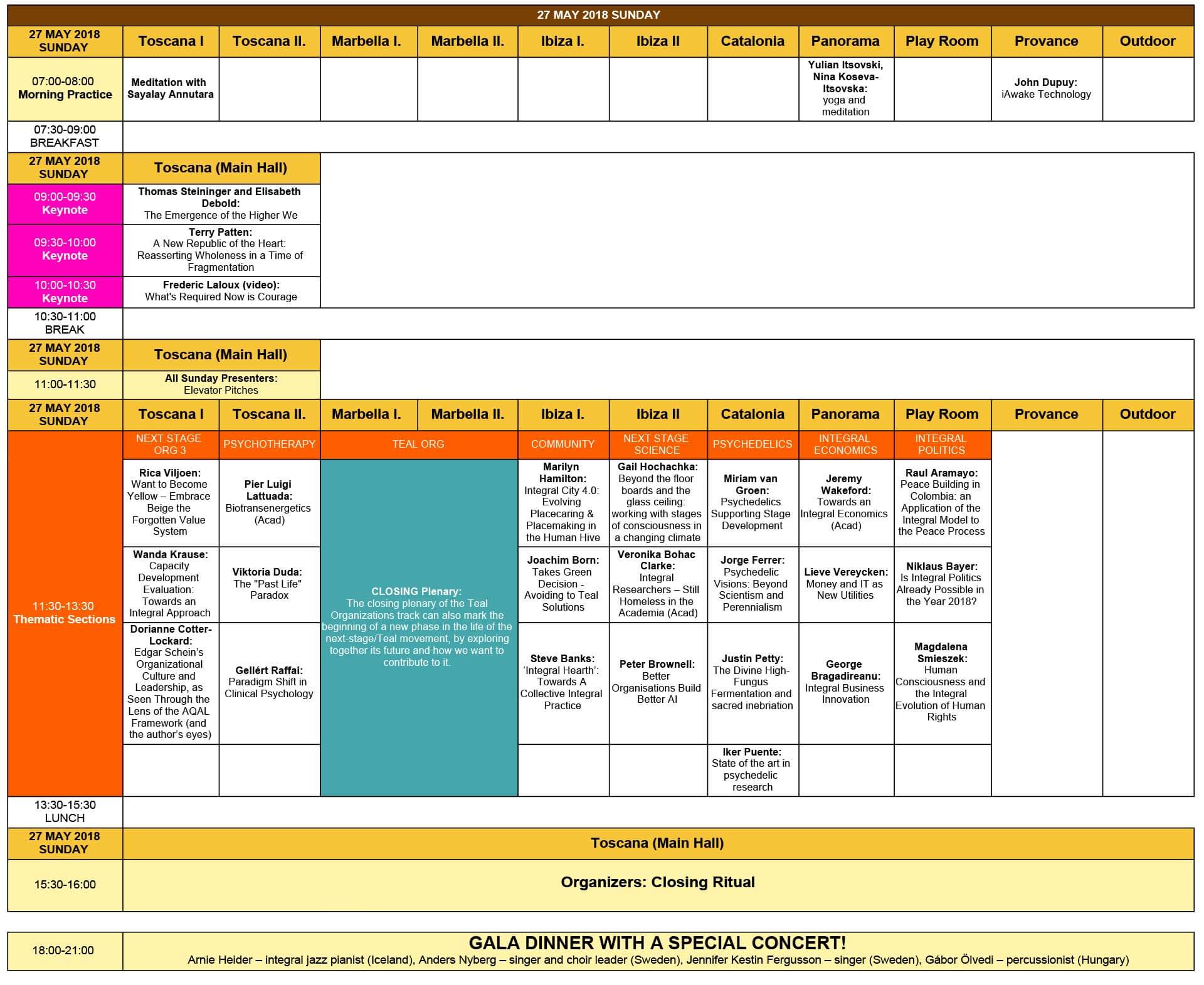 The Integral Magical Mystery Tour
Add 3 days of special sightseeing trip with the community!
The Magical Mystery Tour is a 3-day, 4-quadrant event filled with unexpected and delightful twists and turns through the beautiful landscape of Hungary. You will experience a "stages of consciousness" tour as you journey through magenta, red, amber, orange, green, and teal layers of European and Hungarian culture, and local integralists will share with you their individual and collective interiors, their stories and sagas.  Bence Gánti, IEC director will serve as a master tour guide, and will introduce you to places and people you most certainly would not have found any other way, and a professional tour guide will fill in the historical details of the cultural and spiritual sites you visit.