How to turn integral theory into music?
Steve Banks
Steve Banks is an Integral composer from Devon, UK., who has an answer to this evolutionary question. He has nearly completed his Integral Oratorio, "Unitas Multiplex", the first of its kind in history, a 90 minute piece that conveys the inspiring Integral vision through the beauty and power of classical and world music, with choir, orchestra and soloists. Steve comes to IEC 2018 with 3 innovative presentations. IEC 2018 has been the catalyst for Steve to set his sights on a World Premiere in 2019.
A page from the score of 'Holons', which conveys the holarchy from quarks, atoms, molecules… through human beings to the earth, the solar system, the Kosmos, in a 12-part vocal harmony.
He is excited about the Integral European Conference would be an understatement! The Greeks gave us that wonderful concept of Kairos, the time of the Soul – "the right, critical, or opportune moment"; in contrast to Chronos, linear time. This conference is very much a Kairos time for him. Before it has even begun, it has already served him greatly! – by being the catalyst for him to set his sights firmly on a World Premiere for his Integral Oratorio next year.
It is called 'Unitas Multiplex' – unity-in-diversity. This piece has been growing since 2013, when it first occurred to me what a wonderful vehicle a choir and orchestra would be for expressing the Integral vision. Now it is near completion. You can listen to several movements, and read more about it here.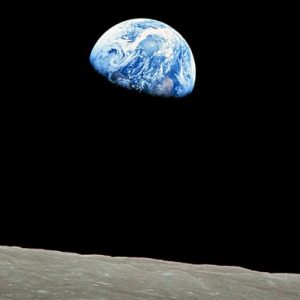 The theme of the conference, 'Allies Of Evolution', could not be more apt for this Integral Oratorio. One movement, 'Evolution 5', maps the 13.8 billion years of evolution into just 5 minutes of music! The choir comes in right at the last split second and sings just "I", representing humanity's (relatively) short existence.
It gives a strong feeling of the Kosmos 'winding up' through evolution. 'Anamnesis' is a setting of excerpts from that section of Ken Wilber's book, 'One Taste'.
It is a musical rendition of the Spectrum Of Consciousness, with a musical cue to 'dis-identify', to 'Witness', between each level and the next. 'Blue Pearl' represents the earth speaking to humanity, and saying 'we are one: you are I, and I am you'.
The whole Oratorio conveys vividly the unity-in-diversity which is humanity, the earth, and the Kosmos; and also the feeling of we human beings as conscious evolution-in-action.
The Integral 'we-space' is a major theme at the conference; and Terry Patten's inspiring new book, 'A Republic Of The Heart', talks beautifully about how 'the next Buddha will be the Sangha' – a phrase from Thich Nhat Hahn. This resonates very much with my intention for the live performance of this Integral Oratorio: the audience will be explicitly invited to actively engage with the performers in moving into a deep individual and collective consciousness.
At the conference Steve will be giving a presentation on Integral Music, which will be mainly about this Integral Oratorio. He is hoping at the conference to generate support of various kinds to bring the World Premiere into being next year.
Don't wait until the conference if you feel moved to support the project! – as an organisation or individual, in a small way or a big way. Send an email to Steve.
He will also be giving an experiential workshop in the pre-conference section, Demystifying Mysticism: Uncovering The 'No Boundary' Experience. The aim is to lead you into realizing directly the 'no boundary' experience, through experiential exercises and meditations, drawing on Ken Wilber's books, 'No Boundary', 'The Spectrum Of Consciousness', and 'The Eye Of Spirit'. Wilber's first books, 'No Boundary' and 'The Spectrum of Consciousness' set out an understanding of the mystical experience which is accessible to the modern mind as never before.
Wilber take the mystery out of mysticism. This workshop which will lead you into a clear understanding of the mystical experience, and to realizing that it is the fundamental nature of every moment you can ever experience. He hes not had any 'kapow!' enlightenment experience, but he finds that going over and over this amazing material of Wilber's gives him a growing sense of inspired connectedness with everything, and of being the Kosmos-in-action, evolution-in-action, which complements meditation practice.
He will be doing another presentation, 'Integral Hearth': Towards A Collective Integral Practice. Integral Life Practice is a practice for individuals. 'Integral Hearth' is just one prototype of a collective equivalent. He has started road testing it with a small group in his home town of Totnes in England.
It is a contemporary spiritual practice for people already into Integral. And for the 'spiritual-but-not-religious', an opportunity to try a spiritual practice which is rooted in rationality: 'see for yourself', rather than a faith, or creed.
It includes a free movement meditation to 'Evolution 5', followed by moving to the Spectrum of Consciousness represented in music, ending in silent sitting meditation. This is a movement-to-music version of the 'Full Spectrum Mindfulness Meditation' that Ken has presented in an online webinar, and in his book, 'Integral Meditation'. We 'identify with' – embody – each level of consciousness, and then 'dis-identify' – revert to the Witness perspective, thus experiencing ourselves as emptiness and form; Absolute Subjectivity, and evolution-in-action."
Steve can see that this conference is going to be an amazing event. It looks very much like a life changing thing for him. He looks forward to meeting you there.
About Steve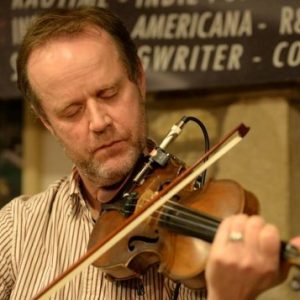 Steve was born in New Delhi, India and he grew up in North London. He is a musician, Integral composer, and workshop leader. He has been an Integral and meditation practitioner for 25 years. He started as a violinist with ensembles including the London Symphony Orchestra and Chamber Orchestra of Europe. He has drummed and sung for rituals based on the practice of the Dagara people of Burkina Faso. He now performs folk, world and classical music. Steve has nearly completed an 'Integral Oratorio', the first choral work of its kind. He has created the experiential workshop 'Demystifying Mysticism', based on Ken Wilber's work. www.stevebanks.info
With Love,
The IEC team
https://www.integraleuropeanconference.com
This page is under redesign, please check back later. Sorry for the inconvenience.