Holacracy at Hypoport AG
– a Case Study
by Dennis Wittrock
Dennis Wittrock M.A., Certified Holacracy® Coach, partner at encode.org, founder Integral Europe, co-director of IEC 2014/2016, German integral pioneer. He will present Holacracy Implementation Case Study at the Integral european Conference, on Friday, 25th , 11:30-13:30 in room Marabella II. 
The Hypoport AG (https://www.hypoport.com/) is a so-called "unicorn" type company in the German fin-tech world. It offers finance- and insurance-related services to private customers, helping them to find the product that is right for them, drawing on the portfolio of products from various banks and insurance companies. Hypoport as a holding consist of a family of 14 technology-based financial service providers and in total employs about a 1.000 people. As such it is the largest Holacracy implementation case in Germany that Dennis Wittrock is currently aware of.
About 2 years ago, the Hypoport leaders decided that self-organization was the path to embark upon for the future. When it came to the concrete "how" they finally settled on Holacracy as the framework that is best described and most elaborated. That's where Dennis was invited as a certified Holacracy coach to support the process in September 2017.
In his contribution he will share his experiences of the Holacracy adaptation process, the methodology of the roll-out and discuss the obstacles.
From experience it became clear that Holacracy covers the part of organizing the work, but not necessarily covers all the people-, finance- or social questions. He will highlight the importance of creating spaces for negotiating the boundaries and relationships between the organization and the people, as well as between individuals themselves. This distinction is informed by the concept of the For-Purpose Enterprise, pioneered by encode.org, as well as by the concept of "Language of Spaces", pioneered by Evolution at Work.
In this understanding it is key to create additional forums for processing tensions that are not directly related to the work or purpose of the organization – something that Holacracy in its pure form doesn't cover per se, but can be used to organize, too.
His contribution will consist of the input above and round of Q&A or discussion of your questions and remarks related to the topic.
He is very much looking forward to meeting you at IEC 2018!
About Dennis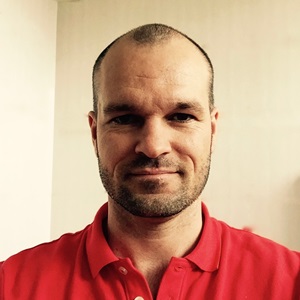 Dennis Wittrock, M.A. in philosophy, certified Holacracy® Coach, partner at encode.org, founder of Integral Europe, founder and former co-director of the IEC 2014 and 2016, served 5 years as CEO and board member of Integrales Forum and the Integral Academy in Germany. His purpose is to create spaces for the emergence of integral consciousness. www.integral-con-text.de
With Love,
The IEC team
https://www.integraleuropeanconference.com
This page is under redesign, please check back later. Sorry for the inconvenience.