Thematic Tracks at IEC 2020:
Leadership and Power Shift to Love Track
Full list of presenters and their topics of Leadership and Power Shift Track
Terri O'Fallon & Kim Barta: Harnessing the power of Organizational Shadow
Diana Claire Douglas & Christiane Seuhs-Schoeller: Spiralling through Love and Power
Christiane Seuhs-Schoeller: Love, Power & Purpose
Marco Robledo: The three dimensions of integral purpose
Matthew Kreinheder: Entrepreneurs in the Triple Singularity
Christiane Seuhs-Schoeller: The Relevance of Differentiating Social and Individual Holons
Jesse McKay: The Path of Vertical Leadership
Terry Patten: Generous Facilitation for Co-Creative We-Space
Tom Thomison: Building Blocks of the PowerShift Economy
Joost Schouten: Scaling the Power Shift
Johann Gevers: Simple Rules for a Complex World
Michael Fuchs: Agile Dynamic Game
Anna-Rose Le Roux: Future-Fit Organisations with the Enneagram
Antoinette Braks: The Dynamics of the Spectrum Shift to Later Stages
Christine McDougall: Syntropic Enterprise for a World With Future
Erica Harpe: How to prepare to Step into the Collective Field
Marc Jean Wernli: Reinvent Yourself – Lead With Presence and Radiance
Silvia Hagen, Monika Luger, Szabolcs Emich: Integral Coaching in the Heart of Organizations
Heleen Kuiper: The Integral Approach to Self Organization
Bettina Geiken, Collin Bootsveld: Complexity from the Inside
Leadership and Power Shift
The Unconscious Dichotomy that is Holding Us Back
For sure you have read about it many times: Humanity is on the passage to a new age. It appears that evolution is taking our consciousness on a journey towards integrating polarities, embracing wholeness and deeply understanding the connectedness of everything.
Depending on who's work and writings you are following, we humans are invited to move away from an egocentric worldview, towards the transpersonal, non dual, ecocentric, or – as Bill Plotkin calls it in his work – soul centric.
As always when humanity's consciousness develops, naturally we change the way we go about things. This also means we organize ourselves in different ways and for decades now we can perceive the global emergence of new forms of organizing: Self-Organization, Self-Management, Agile, Responsive, Teal, Sociocracy, Holacracy, and other solutions and movements are the expressions of this emergence.
Over the past decade I have been specialized in the field of new forms of organizing and in self-organization, accompanying organizations and the people working in them on that journey into this completely new way of being and of doing our work together. It is a deep journey of personal development, which mostly takes a lot of courage. It is beautiful to witness when people embrace this journey. And, from my experiences in the broader ecosystem around these movements, I have learned to understand that it is one very specific aspect of this shift that is holding so many people back of moving forward. This aspect consists of the combination of two belief systems, or stories that we are telling ourselves, that seem to be the most difficult to transcend: leadership and power.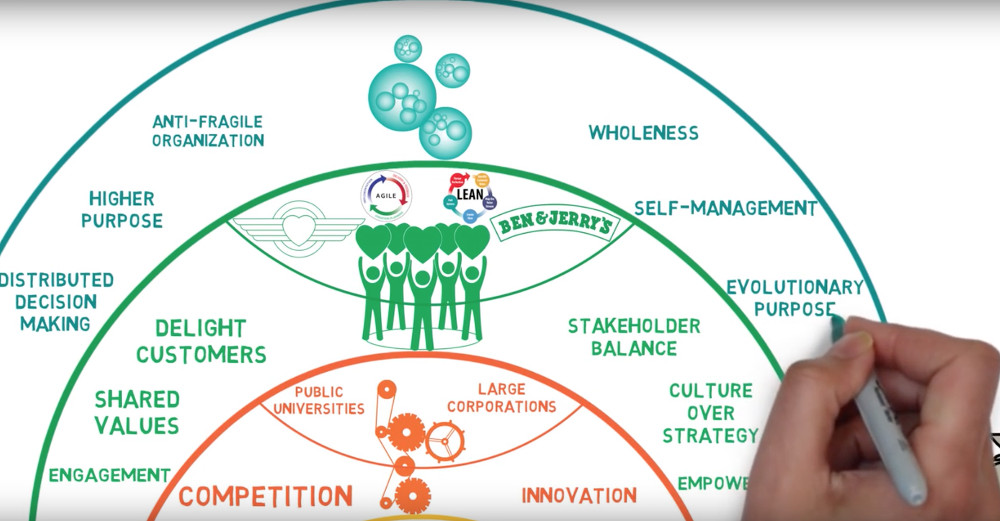 What is widely known and accepted is the fact that the conventional power hierarchy has run its course. We can see that it is too slow, too centralized and too disempowering to people. At first mostly small service or technology companies with unconventional startup cultures started to adapt their way of organizing, but now more and more large, even multinational corporations also are beginning to explore this new terrain by hand picking departments to prototype different ways of organizing.
All new forms of organizing try to change the power hierarchy in different ways: either with described rulesets like Sociocracy and Holacracy, or "home made", principle based solutions such as Teal, democratic, flat, agile teams, people centric, and others more. But when taking a close look most of those approaches, even after years, are still causing more trouble than improving life for everybody. People are confused and the organizational dynamics and processes repeatedly fall back into the old hierarchical patterns. Clearly something is holding both people and organizations back, which brings us back to what I said before.
Moving into a soul centric society requires us to shift our understanding of what leadership and what power is and how to embody them both.
How leadership is defined 
Please take a moment and think about how you would define "leadership". You might or might not find a definition that you fully resonate with. If you don't, no worries – you are not alone. There are as many perspectives as there are fundamental disagreements about the true definition of leadership and as always, there is no right or wrong.
When researching the uncountable definitions of leadership though, I found there is one thing that is inherently the same in all the definitions I found. No matter how old or how new the definition is, wether it is firmly rooted in the belief system of the top down power hierarchy, in later approaches such as Servant Leadership, Systemic Leadership and even in definitions of Integral Leadership: Leadership is defined as traits in and developmental level of "the leader(s)" and their observable behaviors, thus it is always anchored in individuals that point to or inspire towards a direction for others to follow.
As this might sound completely normal to you, let me repeat the point I am making here to be clear about what I am going to come back to later in this article: leadership is commonly connected to traits and behaviors of a leader, or a group of leaders and which therefore makes a clear distinction between those who are leaders and those who are not.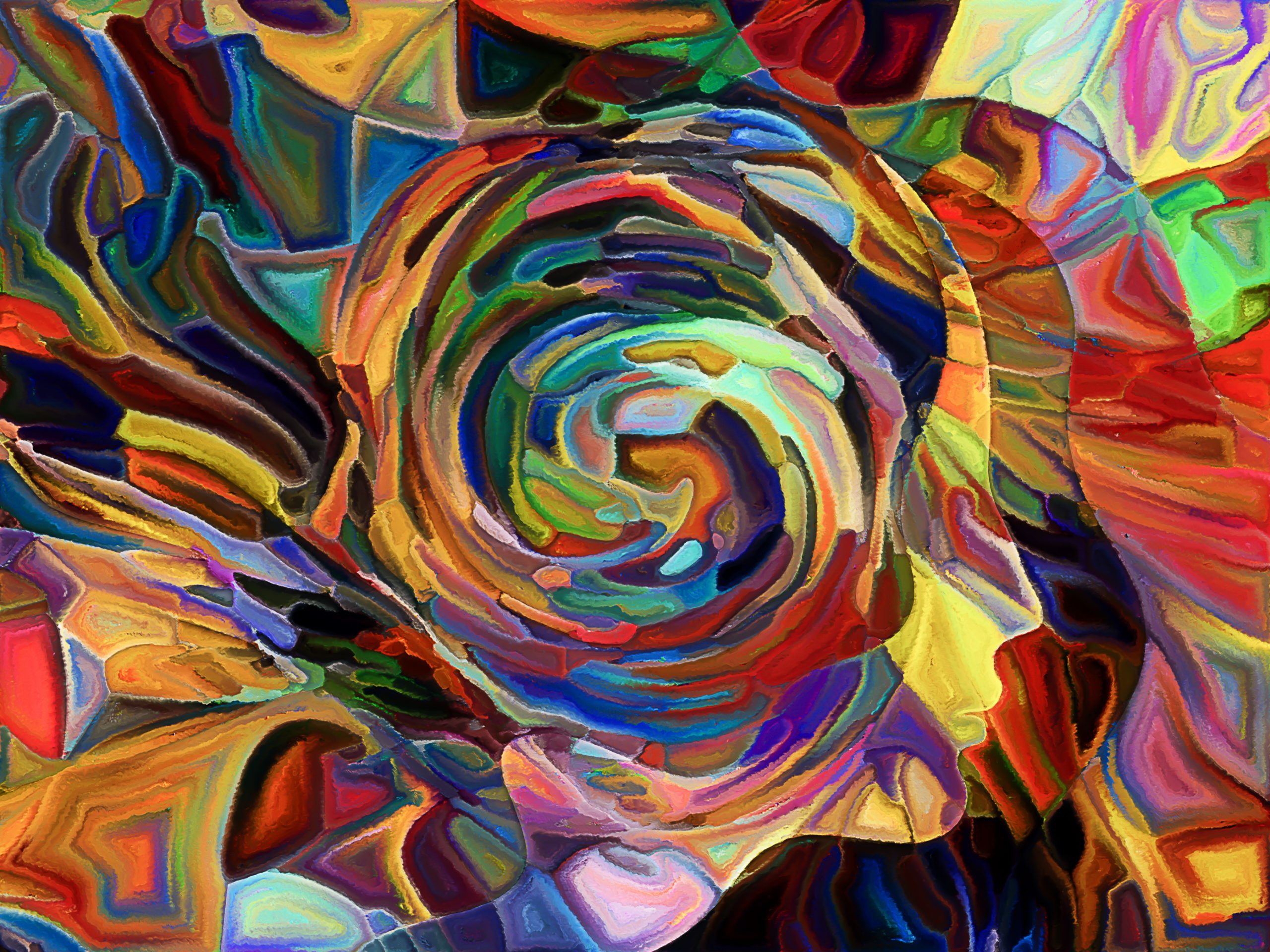 How power is defined
Power is a key concept in Political and Social Sciences and has also been discussed broadly in Philosophy, Psychology and other disciplines more. As with leadership, there are countless definitions. I repeatedly research the topic of power and every time I find it mind boggling, sometimes depressing and sometimes beautiful. The spectrum within which power enfolds its impact is huge, and there is so much to consider and integrate when talking about it.
When it comes to organizations, power is generally understood as something that is attributed to people in the hierarchy. The higher up in the hierarchy, the more power. In a very general and simple sense, power is understood as the ability to get things done the way someone wants them to be done. This "ability", again very generally, is based on attribution. Someone is more powerful than others and this can be positive or negative – depending how this someone understand  the responsibility of holding power.
What is holding back
On the one hand it is clear that the power hierarchy has run its course and numerous alternatives in varying degrees of maturity are being explored globally. All of them are about distributing power and leadership. On the other hand – when you take a closer look – is seems the key concepts of leadership and power are still tied to individuals and their traits, which immediately corrupts the concept of distributed authority and leadership.
There seems to be a broad understanding that a power shift is needed – distribution and decentralization of power is called for. At the same time there is a just as broad understanding, that leadership is needed. And here comes the dichotomy I experience in conversations over and over again: is it power shift, or leadership? When we shift power (aka decentralize and distribute) we don't have leadership any more. If we have leadership, we can't distribute power.
What is needed
So what is power and what is leadership in that new level of consciousness humanity appears to be moving towards? The Leadership and Power Shift Track invites you to explore this question together with numerous experts from the field.
Christiane Seuhs-Schoeller
Track Leader
We hope to meet you at the Power and Leadership Track at the Integral European Conference!
As a pre-conference warm-up, watch the video below where Christiane Seuhs-Schoeller, international business consultant and coach – also the leader of the Leadership and Power Shift Track –  discussed the consequences of the separation of love and power. What is love? What is power? What is power without love?
This page is under redesign, please check back later. Sorry for the inconvenience.