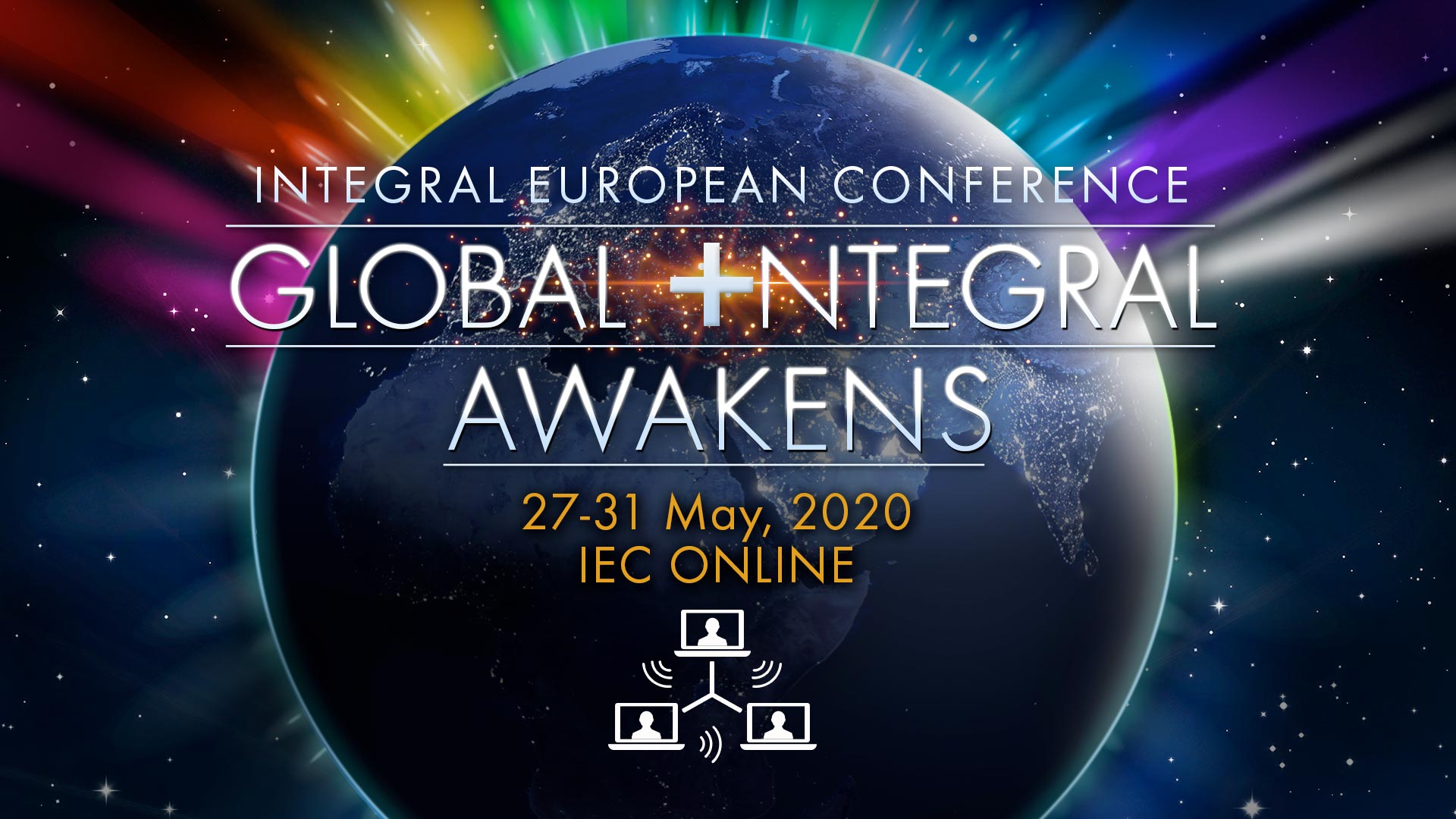 OPENING DAY – IEC ONLINE

Schedule for 27th May (Wednesday)
During the 4 days of IEC Online – starting on 27th May – you'll be able to participate in (or rewatch) almost 100 workshops, presentations and art shows.
We intend to have as much meaningful exchange, sharing, and learning, along with connectedness and fun, as possible from our homes during the coronavirus times, and create an atmosphere of relaxedness, openness, curiosity, and playfulness in this collective meaning-making.
See the schedule of the opening day at IEC Online!
OPENING
Seeing the faces, greetings, and info on how we are going to do this
3:00 PM – 3:30 PM (CEST)
OPENING KEYNOTE
Bence Ganti
Why we need a global integral community?
3:30 PM – 3:50 PM (CEST)
Bence Ganti M.A., integral psychologist, international teacher of integral psychology. Integral European Conferences (IEC) and Integral Academy founder and director. A dual citizen of USA and Hungary, gives keynote addresses, presentations, and workshops worldwide, including Integral Flow Groups. He taught in San Francisco Mexico, Hungary, Germany, Italy, Switzerland, Austria, Greece, Russia, Africa and other countries.
ORIENTATION
Orientation infos for IEC Online
& meeting the integral sponsors
3:50 PM – 4:00 PM (CEST)
KEYNOTE
Ken Wilber
Integral Healthcare in a dangerous time
4:00 PM – 4:45 PM (CEST)
At a period like the world pandemic we are now undergoing it is easy to reductionistically focus on just the upper-right quadrant (our individual objective being), and ignore the other quadrants (our subjective, cultural, and social realities). This presentation is a brief overview and summary of a more Integral—and much more effective—approach to our healthcare and wellbeing.
BREAK
4:45 PM – 5:00 PM (CEST)
GLOBAL SHARIN CIRCLE
All continents meet

5:00 PM – 6:30 PM (CEST)
BREAK
6:30 PM – 7:00 PM (CEST)
KEYNOTE
Dan Brown
Post-formal Stages of Cognitive Development from the Perspective of Tibetan Great Completion Meditation
7:00 PM – 7:30 PM (CEST)
In his spectrum model Ken Wilber mapped out seven levels of post-formal cognitive development. Testing this spectrum model has been limited by finding a sufficient number of Western subjects that operate out of these higher levels of cognitive development. Great Completion Tibetan meditation offers detailed descriptions of each of these stages.
FREE EVENING SOCIALIZER
7:30 PM – 9:00 PM (CEST)
Sponsors of IEC Online 2020
This page is under redesign, please check back later. Sorry for the inconvenience.