Dear IEC Friends,
Spiral Dynamics (SDi), as many of you already know, is one of the most profound systems of development, helping us to appreciate different evolutionary worldviews, patterns of behaviour. A theory that Clare W. Graves created in the 1950s, and Don Beck and Christopher Cowan further developed later ion.
Over the years, the theorists of Integral and Spiral Dynamics have cultivated an evergreen bond to aid each other in their mutual mission. Hence, SDi is always present at the Integral European Conference. In 2016, Don Beck came to Hungary personally before he passed away. And this year, his student and colleague, Dr Rica Viljoen will be the one joining us live as a keynote speaker, among fellow SDi enthusiasts, experts.
In our final program, you will see that we have 6 presentations, not counting the workshops, in the theme of Spiral Dynamics. They are divided into two sections: Friday and Sunday. Read along to see the details of the presentations:
Friday • May 26 • 11:30 – 13:30 • Room MARBELLA I.
Clare Graves Legacy: Pillars of Integral Thought
By Dr Rica Viljoen and Don Dulchinos
The work of psychologist Clare Graves, a professor at Union College in New York, represented an early contribution to developmental psychology. Ken Wilber has acknowledged the value of Graves' work as informing different aspects of the AQAL metatheory and its applications.
This presentation based on work of a team of scholars with the Graves archives at Union College. This proposal contemplates a 20 minute presentation on the scope of the archives, a plan for making them available for scholarly research, and some observations of their continued relevance in contemporary study, adaptation and applications of Graves theory and practice across the Integral landscape. Slides will be presented featuring visuals of items in the collection, along with some brief video of Graves' speaking.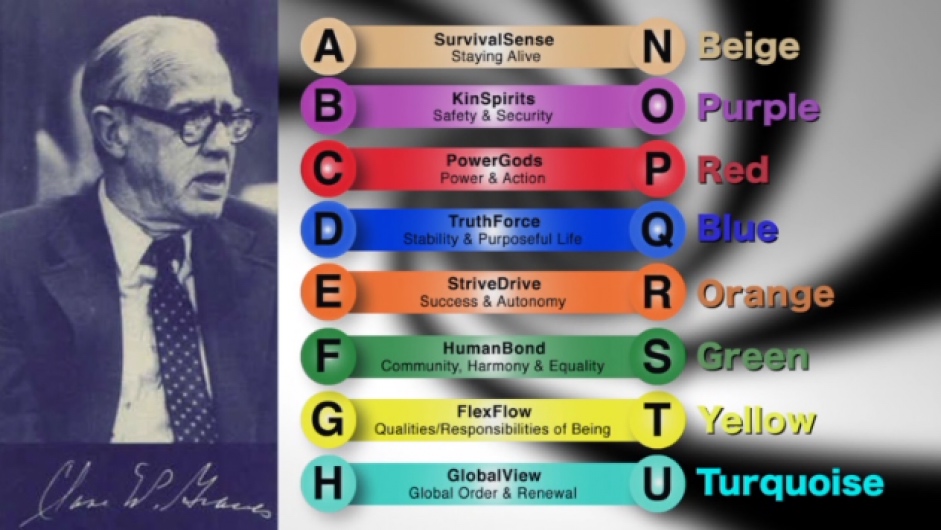 Integral: Change, Communication and Human Niches
'Change', when often used in light conversation, is perceived to be a simple process within an organisation. However, change within any organisation is a concept that is complex and multidimensional. In the new world of work, change is so prevalent, organisations facing challenges of communicating transformation awareness to employees, and confirming management skills are at its peak, to ensure the success thereof.
Human reactions to change within an organisation partnered with poorly planned or executed change initiatives makes us aware that employee's emotional, physical, spiritual, and mental state are major contributors to the success or failure of the change initiatives. This article took the direction of management and the components that ensures successful change. The importance of Integral Leadership and the role of the human element, surfaces during change processes.
This study followed a qualitative research approach, and a grounded theory methodology was adopted. An example of a knowledgeable integral leader that is fully versed in Human Niches and Spiral Dynamics Integral will ensure a one-to-one contact when communicating with the purple niche employee, while utilising emails and memos when communicating with the blue niche employees.
This simple change to the communication processes is a very effective measure to empower employees to feel included in the change process and to feel that what they are important within the organisation. I grant my greatest of gratitude to Dr Loraine Laubscher and Dr Rica Viljoen for imparting their knowledge on Human Niches and Spiral Dynamics Integral to me personally, whereby I can boldly state that Human Niches allows for the establishment of an environment of understanding, interaction, and trust within an organisation or in your community.
By utilising the Human Niches and Spiral Dynamic Integral within the organisational environment, ensures effective communication, minimises resistance to change and optimises the success of change initiatives. Integral leaders that adopt an approach that includes the human element, have the ability to understand people as unique individuals with their own diversity of thought and worldviews, which may allow successful change implementation. The success of a change initiative may be elevated when an integral leader utilises the Human Niche theory.
The Colour Purple – Global Soul, Spirituality
The Purple-archetype in Spiral Dynamics integral represents tribalistic values of safety and the relative status of one's place in the community. But what happens when a child is raised with the logic in an ecology that holds these values dearly; but morphs through different stages and outside the tribe?
BO or Purple value systems accounts for the majority of the population both in the world and in the United States. To a larger extent, this is also true of emerging economies; and geo-political systems under crises. The leadership challenge of how to lead in a Purple organisation to influence meaningful change, seems to be universal. The devout loyalty of this worldview, makes it especially susceptible to influence, both good and bad. However, the world cannot move in any meaningful direction without Purple.
In fact, perhaps, the only way to combats today's worldwide political and philosophical divisiveness is with leadership deeply grounded in the colour Purple. Contemporary thought advocates for children to make courageous moves to break out of the norm and proclaim independence. Do we then transcend and include?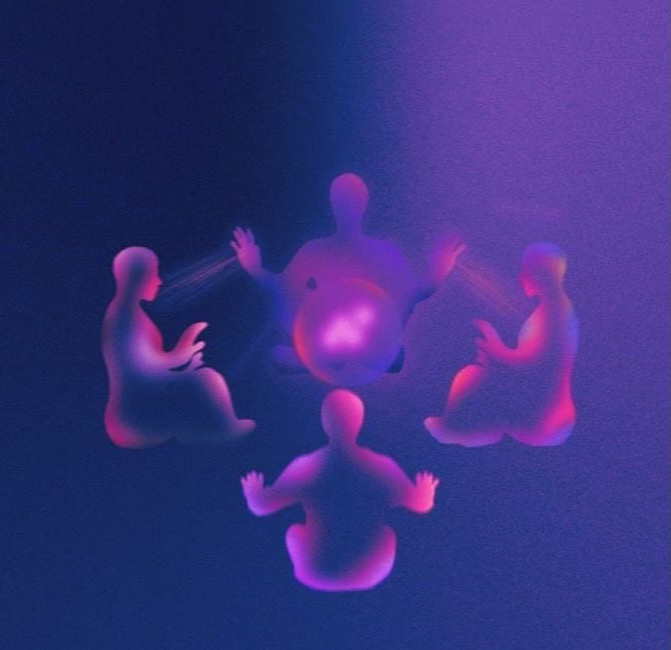 Leaving one's tribe is not easy, though, and becoming a leader outside of it is statistically inaccessible. Because those raised with deep Purple, but emerging to Second Tier due to their own transitions; often lose their tiara familiar support as they are seen to leave Purple. Attentive and concentrated Second Tier support is critical.
Without a plan for the Second Tier to identify, follow and backstop Purple as they transcend from their "safety of belonging", those raised Purple and emerging to Second Tier are left with only luck as a strategy. Second Tier's attention to supporting Purple-based emergents, at all stages, may be the key to replacing luck with purposiveness.
An auto-ethnographical reflection supported with deep theory.
Sunday • May 28 • 11:30 – 13:30 • Room IBIZA I.
Shadow, Sex and Wisdom – Integral (Hero's) Journey
There are clear structures within the pathway of self development and towards awakening. The common aspect in all approaches is the confrontation with one's shadows, the work with counter-sexual energies (Anima/Animus) and finally the deep dive into infinte wisdom, which often also is refered to as Non-Duality. This three sequences of shadow-work, integrating inner polarities, as well as the exploration and understanding of non-duality are found in all spiritual paths.
The framework of the so called monomyths (heros-, lovers- and wisdom-journey) from J.Campbell in association with 12 Archetyps (C.Pearson) are not only a detailed map for personal development it also enables a deep contact and shift in our fundamental patterns and psyche. The combination of these profound models with the integral perspective is a sustainable pathway through the integral personal development and the key for a successful pathway to awakening.
The Green vMeme as a Cocoon for Transformation
By Jim Lockard
In Spiral Dynamics™, and in Ken Wilber's adaptation, the Green stage is often viewed in negative terms. This presentation will place Green into perspective as a transformational stage of development. As the highest stage in the first tier of stages, Green represents a launching pad through what Clare Graves called "a momentous leap . . . not merely a transition to a new level of existence but the start of a new 'movement' in the symphony of human history."
Like the caterpillar becoming the butterfly, the person or organization centred at Green who would move to Yellow /Teal must undergo a radical transformation unlike the change required between any other two stages of human development.
For this reason, I think it is imperative that we begin to view the Green stage as a key transformational stage requiring significant "deconstruction" of worldviews and values before one is ready to emerge into second tier.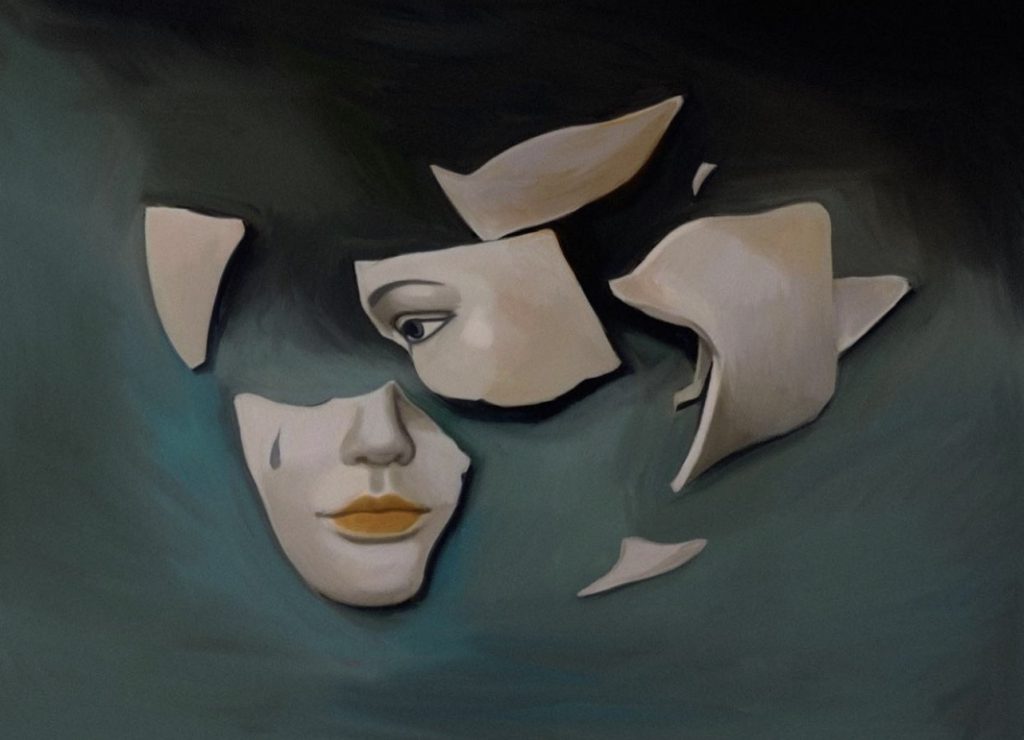 This means that we can expect organizations to 'die' – that is to change form so radically that they will not be recognizable when they emerge at the higher stage. Many will not complete this process; they will either remain a first tier organization or they will cease to exist.
The process of moving from Green to Yellow/Teal is little understood for at least two good reasons – one, there is no single way to do it; and two, we are often looking for a smooth transition with organizations looking as they did when at Green. This has to change – we need new eyes to see.
Make Clear Decisions
After a decade of EcoVillage crusading, I have returned to the basics of a life well-lived. Recognising the neurotic mix of angst and ambition inherent in the proclivity to understand and address the meta-crisis humanity faces, I invite us to let go of the sometimes self-sacrificing and sometimes self-aggrandizing aspects of this endeavor and simply live well. 
This workshop will deliver a map of decisions. How we make them. What to consider. What's driving us. It is a pragmatic dive into the core executive functioning of human existence. Grounded in the immediate and practical, it builds an easeful map of how we can get from where we are to where we want to be, for reasons that genuinely come from our deepest values.
It serves as a tool for waking up to what those operating values are, cleaning up in seeing the reality of how they're impacting our lives, growing up in how we approach decisions, and showing up in how we serve through our expanded scope of consideration.
With Love
The IEC Team