Dear IEC Friends,
At IEC-s music plays a vital role. Apart from playing playlist on many workshops, we put special care in a series of live music performances. Both by invited professionals as well as IEC crowd sourced communal jamming!
The high quality, professional live musicians that we invited will build the program in multiple ways. We will be blessed by the coming of such special, spiritual trance-musicians.
Istvan Sky at the Boat Party
Tuesday • 23rd of May • 18:00 – 22:00
Meet the hippy-Christ looking István Sky at the Tuesday night's Welcoming Boat Party. After the welcome dinner, Sky will take us to a sound journey on the Boat in the Middle of Lake Balaton!
Starting from the beginning, Hungary's magical music artist, Istvan Sky is coming to open the spiritual field at the welcoming Boat Party. The socialising, dinner and concert on Lake Balaton at the end of the pre-conference. Tickets still available separately or included in our Full Experience Tickets.
Istvan is known around the world as the creator of a unique song called "The Song of the Butterfly", which has many millions of views on YouTube. His music inspires: peace, love, gratitude. The roots of his art springs from the deep soil of Shamanic, Tibetan, Indian and Hungarian folklore traditions.
However, the essential inspiration comes from his spiritual practice, and true observation of nature where music and silence interweave harmoniously. The voice is Istvan's most powerful instrument, both musical and therapeutic. From contemplative verses to mantras and overtone chanting, Istvan's interpretations never cease to amaze, with tonal versatility and colourful vocal spectrum.
Istvan is a Hungarian musician and composer. He started learning music as a child, from his family and from nature, then he went to India to deepen his singing and musical skills with Indian and Tibetan teachers.
In 1990 he became a disciple of the renowned master of sarod Smt. Sharan Rani in New Delhi. During 15 years under the supervision of his master, Istvan learned complex musical and spiritual art (voice, tabla and sarod), and also acquired a broader understanding of the oriental way of life and philosophy.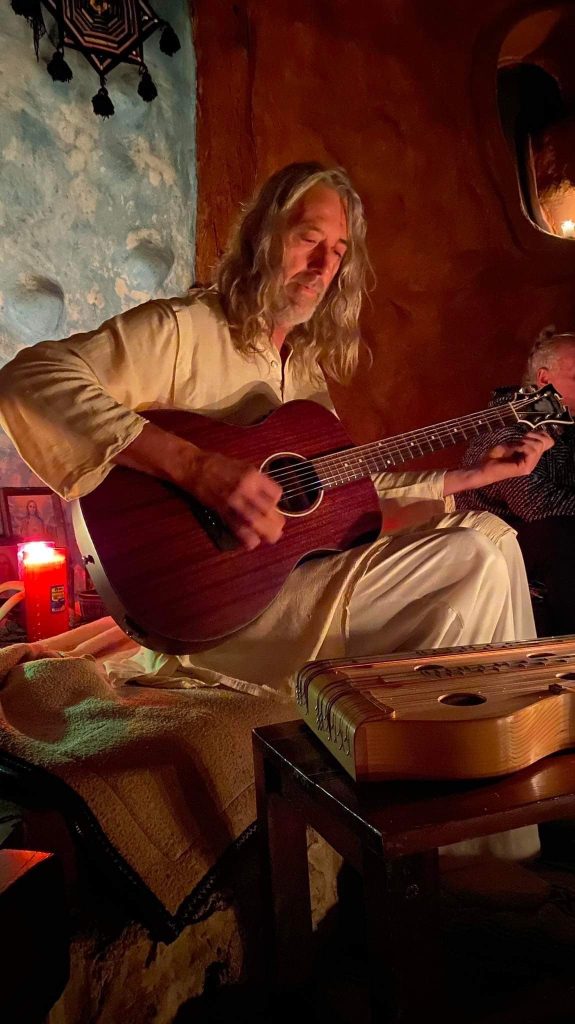 Istvan taught and participated in various international concerts and workshops, including the World Music Festival in Delhi. He had sold out concerts in India, Switzerland, Austria, Hungary and toured all around the world from Singapore to Mexico.
Yet, sometimes saying is easier than doing. In the real-life daily engagement, we are not only faced by our own wounds, we are also faced by other's wounds. This can make us move in the opposite of this Universal law of being Social Being. Taking distance, being isolated can be peaceful, but this led to more of separateness. We are here for a reason, for a mission, for a contribution with our own Essence & Light to engage in the universe. Being separate will make this mission "fine" but not complete.
Harmonious Universe: Music, Movement & Mindfulness
Thursday • 25th May • 07:00 – 08:00
HARMONIOUS UNIVERSE is a mindful movement album written by Haley Dawn. After 15 years of bringing programs to young people internationally, Haley transformed her FLY curriculum into a musically led practice.
Haley has led workshops & listening parties for humans of all ages to discover the deeper messages & meanings embedded in the music. She is especially focused on the healing nature of creative expression, Self-led reparenting, play, & meditation that spark human development.
In this workshop, the album will guide us in exploration of our personal "stress style", nourish our child parts with games & movement, & offer the mantras we need to transcend & include the complexity of our world today.
Haley is the founder of FLY (Freedom Lives in You), a pedagogical approach to learning that fuses artistic exploration, mindfulness & developmental psychology.
In addition to her work consulting and coaching with FLY, Haley has served on the teaching team at the Harvard Graduate School of Education since 2016, where she guides experiential and discussion support for courses in Mindfulness for Social Challenges & Kegan's Adult Development.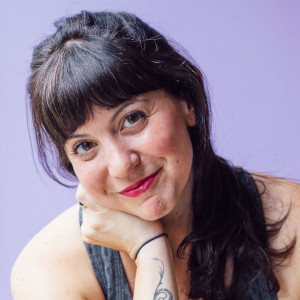 Also a singer-songwriter & yoga teacher, she lives in Cambridge, MA with her husband & blue-eyed Australian Shepherd, Jai. Find her new album Harmonious Universe on Spotify & integrate the child in you.
Saturday Night Main Event: A Collective Turquoise Experience
Saturday • 27th May • 21:00 – 23:30
The deepest experience of many will be the Saturday Night Main Event: A Collective Turquoise Experience.
Here a group of professional drummers playing trance-inducing tones of multiple cultures will appear. They will join the facilitation team to induce full-flow teal and turquoise experiences for the IEC community under the night sky around the big bonfire.
An all crowd integral tribal drum with movements process outdoors in the garden of Hotel Azúr.
The evening begins with the Gulyás Party dinner outside on the same spot at the beach of Balaton, where later the fire and experience will be: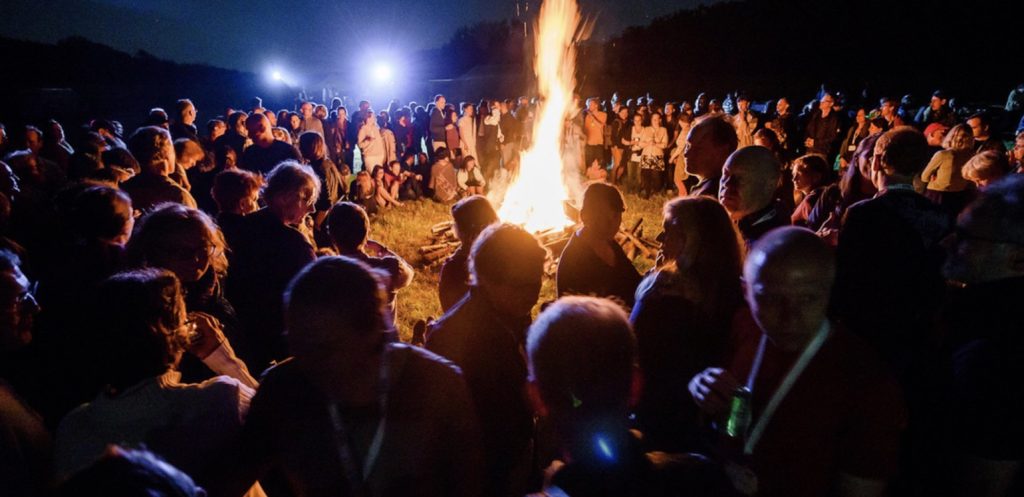 We all remember the incredible experience of the International Constellation on IEC 2018, where around 300-400 people engaged in a deep nonverbal process. Now on the next fully live IEC since 2018, in 2023 we return to Hotel Azur and we do again a huge all-crowd process.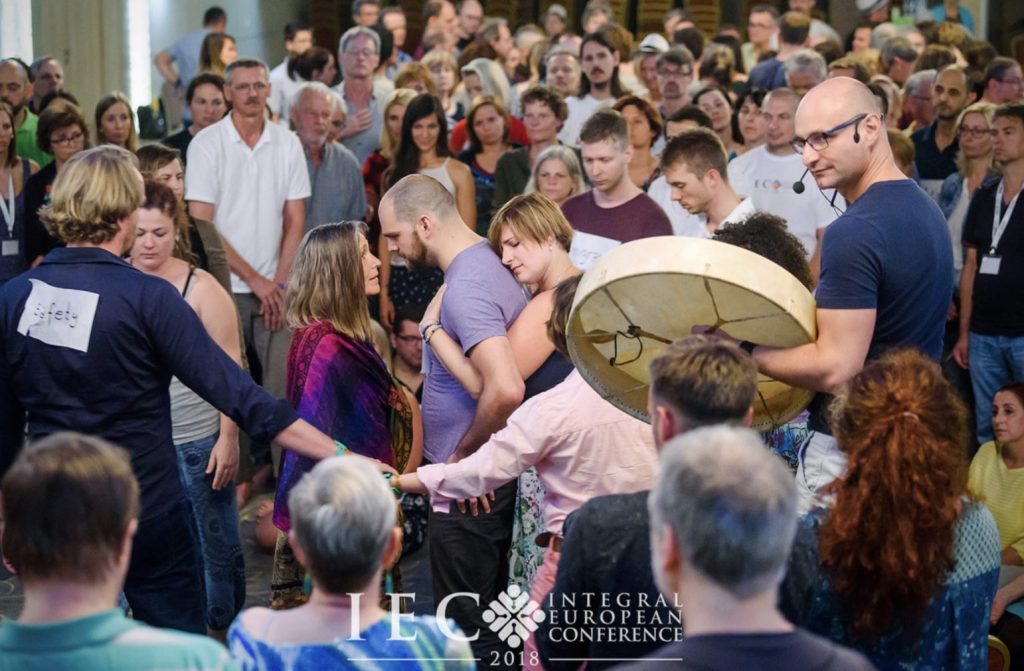 The Hungarian shamanic work will also be demonstrated by both in a live music ensemble led by Gábor Ölvedi, accompanied by the facilitation of Bence Gánti, who besides being the IEC founder, and individual and group psychotherapist, is also a musician of voice, drums and guitar.
He – with his voice, guidance, and Hungarian shamanic drum – will weave into a synchronistic flow the drummers, and the IEC participants in process, and the trained integral group-facilitator team, who will join also for this special evening.
At this time we shift modality from constellation into a bodywork oriented collective flow process with 300 people, outdoors at night around the huge bonfire with professional drummers and integral group facilitators.
The space that is create is at the same time a flow space a bodywork space and a constellation space, but without pre-set focus, and with 100% here and now. The process the continues with warm up exercises for the crowd, and then the full turquoise flow process and live tribal drumming opens up
Accompanied by Gabor Ölvedi, his Drummers
Through his concerts his intention is to show the endless, open spaces and journeys what he experiences during meditation. He likes to keep the traditional instrumental and singing techniques and sacred lyrics in balance with innovative thoughts.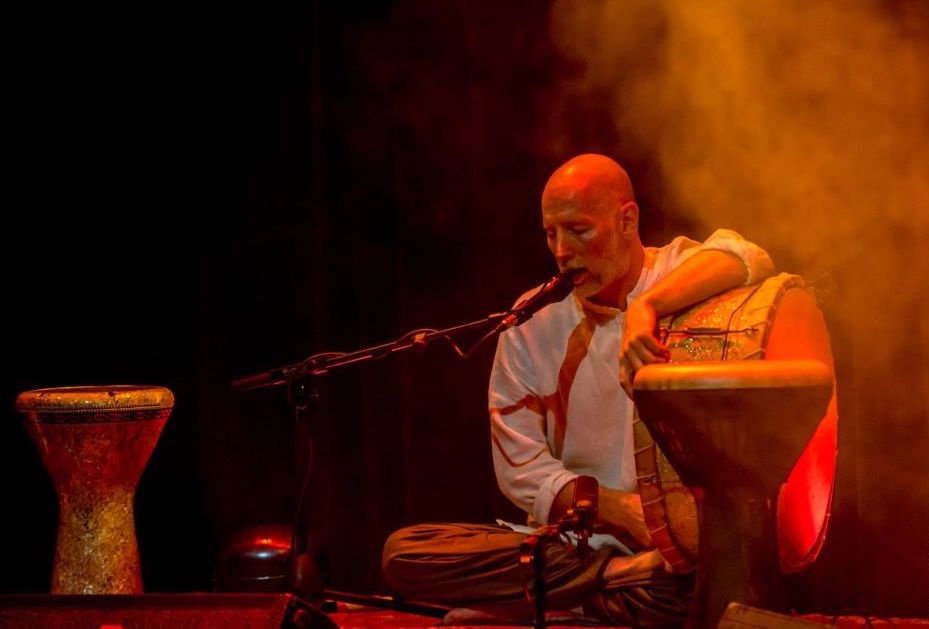 Meanwhile, he likes to use the instruments and visions of the modern world in a way that gives space to artistic freedom and imagination and also respects traditions.
With Love
The IEC Team