Community Voting
Announcing Best Keynote and Presentations
Thank you all for participating in the community voting and help us select the best keynote and 3 best presentations of IEC Online 2021. In the upcoming weeks (starting today), we'll publish the following recordings on the IEC Youtube Channel for anyone to watch for free, without time limitations!
Keynote:
Ken Wilber – The Evolution of Tomorrow
Presentations:
Mohamed Refaat – Leading with Consciousness
Khaled ElSherbini – Stages of the Mind: the Enneagram types Growing Up
Katia Trost – The Danger of Growing Beyond Our Shadow
Best Keynote at IEC Online voted by community:
Ken Wilber – The Evolution of Tomorrow
Ken Wilber gave a brilliant opening keynote at IEC Online 2021.
This discussion was focusing on the evolution of tomorrow — the evolution of the future — what it will likely appear as, and what we can do to facilitate its emergence. In today's world of widespread chaos, having an idea of what could appear tomorrow in a healthy form is a useful idea, and could itself help to ease its positive emergence.
This discussion uses the Integral Framework as a focus, and uses the various types of evidence that the Integral Framework has used to support its viewpoint.
Graphic recording of the keynote (made by Mathias Weitbrecht, Visual Facilitators)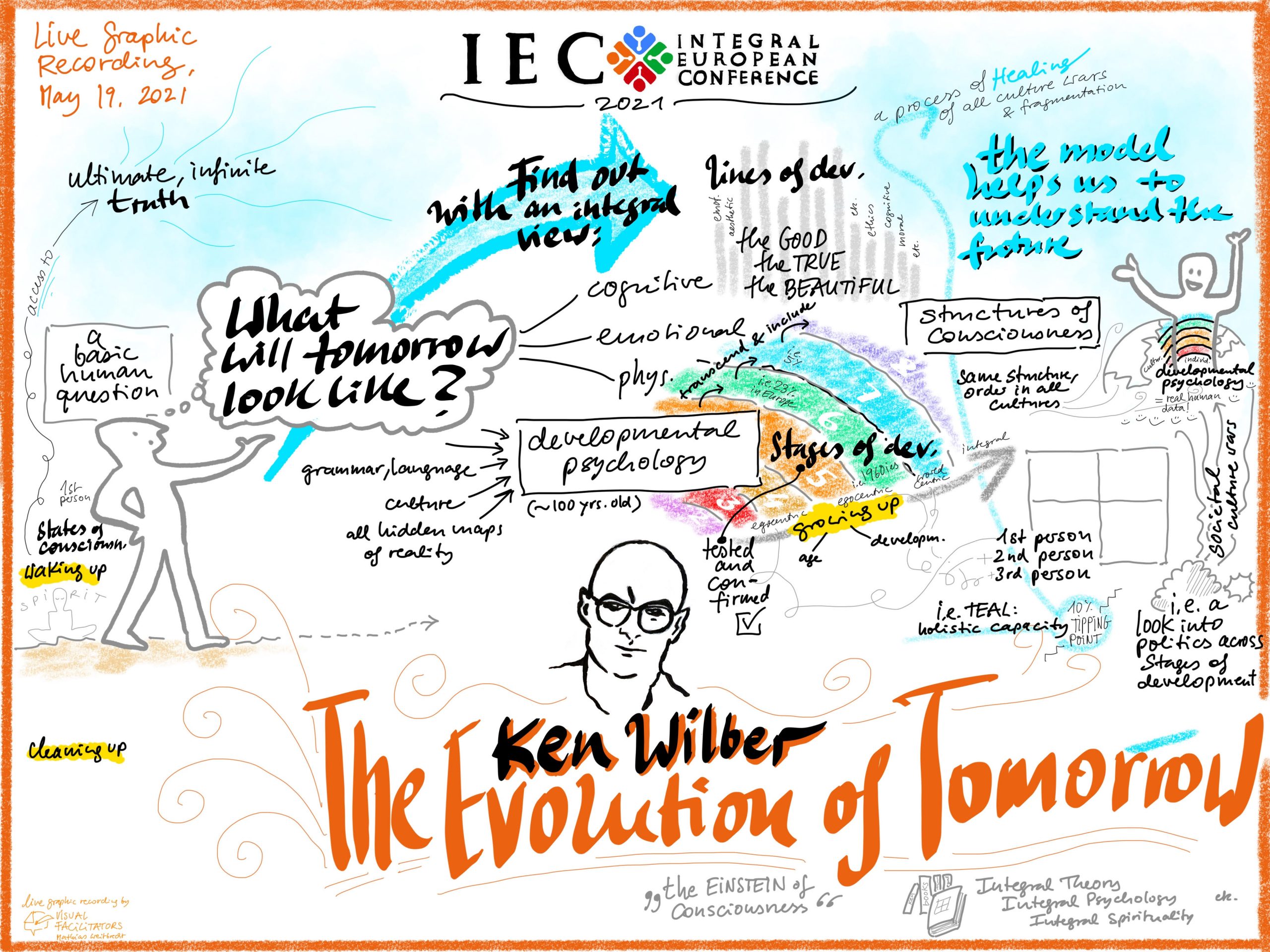 To IEC 2021 Online participants:
Now you have the chance to watch or download all IEC Online 2021 recordings for an extended period of time
until 30th September!
After that, the access site for presentations and keynotes will not be available.
Sponsors of IEC Online 2021
This page is under redesign, please check back later. Sorry for the inconvenience.